Need to find a reliable wet wipes manufacturer, factory or supplier in the UK? Here are 5 of the best disinfectant wipes companies with fair cost for bulk/wholesale orders.
Wet wipes and other non-woven products such as face masks, and surgical gowns have been in high demand during this pandemic. Nonwoven wipes, in particular, are portable and easy to access which is why it's a highly sought product.
If you're in the hygiene business and want to buy wholesale wet wipes or avail private labeling services, you need a qualified manufacturer. In this post, we have listed over 7 wet wipes manufacturers with the best customer reviews and baby wipes offer.
Note: This list of the best wet wipes suppliers in the UK is based on the following:
Qualified manufacturers and suppliers based on the Dun & Bradstreet and Owler
Has established its research and development capabilities
Has the proper ISO, GMP and proper certifications
Low to mid range product pricing fit for wholesale wet wipes manufacturing
7 Best Wet Wipes Suppliers in the United Kingdom
Here's a quick list of the best Baby Wipes Manufacturers in the UK:
PS. Need a qualified wet wipes supplier in China? Our company produces high-quality wet wipes at a down-to-earth pricing. Contact us for a quotation and fast service.
Reviews of the Top 7 Wet Wipes Manufacturers in the UK
1. Codi Group
Business Type: Manufacturer, Supplier
Founded: 1990
Headquarters: Keizersveld 99, 5803 AP Venray, The Netherlands
Main Markets: Europe, UK
Certificates: BRC Consumer Products, PEFC Chain of Custody , FSC ® Chain of Custody (FSC-C 111878) and ISO 22716, ISO 13485 "Medical Devices"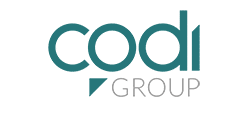 Codi Group is one of the leading wet wipes companies in Europe. The company has over 60 years of experience in the research and development and manufacturing of sustainable wet wipes for everyday use.
Codi Group governs 3 other companies in this type of industry allowing it to have a world-wide market. These other wet wipes manufacturing companies are Codi International BV, Incare BV and Innovate GmbH.
The company also has state-of-the-art factories with 2 in the Netherlands and 1 in Germany. What's more, they are fully experienced in the supply chain management, as well as timely delivery and good customer service. Codi Group delivers their products to over 40 countries.
The company also owns a centralized Research and Development Facility where they develop eco-friendly and robust wet wipes for various applications.
2. Wet Wipes Technologies B.V.
Business Type: Manufacturer, Supplier
Headquarters: Vossiusstraat 13 A, 1071 AC, Amsterdam , NOORD-HOLLAND Netherlands
Main Markets: UK and Europe
The Wet Wipes Technologies B.V. is a Netherlands-based wet wipes manufacturer. The company manufactures and distributes its products across the UK and other European countries. It has over 6 companies with 177 employees, generating about $71.75 million sales.
Wet Wipes Technologies BV has a wide variety of products ranging from household wipes, portable wipes and baby and adult wipes.
Business Type: Manufacturer & Supplier
Founded: 1987
Headquarters: Aber Park, Flint, CH6 5EX,United Kingdom
Certificates/Licenses: FDA Drug Establishment, FDA Medical Device License 2411192, ISO 13485:2003, ISO 9001:2008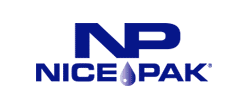 Nice-Pak is a UK-based wet wipes manufacturing company producing several types of products. They offer high quality face wipes, baby wipes, antibacterial wipes, hand sanitizing wipes, adults wipes and others. Aside from their UK-based factory, the company has several production facilities in the US. All of these factories are ISO and GMP certified, producing the highest standards of products.
Nice-Pak owns leading wet wipes brands such as Nice 'N Clean, Wet Nap and Grime Boss.
Business Type: Manufacturer, Supplier
Founded: 1990
Headquarters: Unit 23, Castle Park, Flint, CH6 5XA, UK
Main Markets: Europe, US, UK
Certificates: BS EN ISO 9001:2000

John Dale Limited is an established wet wipes manufacturer in the UK having vast experience in the production and distribution of nonwoven wipes. The company offers their own wet wipes brands, as well private label services.
John Dale Limited offers baby wipes, face wipes, toddler wipes, flushable moist toilet wipes, household wipes and self-tanning wipes. All of their products are dermatologically approved and have the proper certification for sale.
The company's clients include UK retailers, distributors and many more.
5. Platinum Wet Wipes LTD
Business Type: Supplier
Founded: 2020
Headquarters: 18 East Parade, BRADFORD, BD1 5EE United Kingdom
Main Markets: UK
Certificates: MSDS

Platinum Wet Wipes is a UK-based wet wipes supplier who focuses on the textile manufacturing industry. The company generates over $154,181 in sales (USD) and supplies products in the UK. Aside from wet wipes, the company also manufactures several non-woven products for healthcare and consumer needs.
Business Type: Manufacturer, Supplier
Founded: 1898
Headquarters: Karvaamokuja 2 B, 3rd floor, FI-00380 Helsinki, Finland
Main Markets: Europe and US
Certificates: ISO 9001, GMP, etc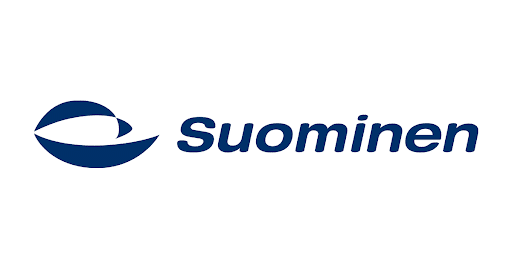 Suominen Corporation is one of the largest wet wipes manufacturers in the European market. They are globally known as one of the largest producers of non-woven products. The company offers several non-woven hygiene products such as baby wipes, flushable wipes, household wipes, medical-use products, workplace wipes, personal care products. Most Suominen products and brands appeal to the middle class market.
Business Type: Manufacturer, Supplier, Private Label Services
Founded: 2002
Headquarters: Corby UK
Main Markets: UK, Europe
Certificates: ISO 9001, EN22716 (Cosmetic), BRC and EN13485 (medical devices)

Pluswipes is a Corby-based manufacturer and supplier of wet wipes and hygiene products. The company specializes in the market and distribution of innovative and high quality wet wipes for baby and adult use. They also offer wet wipes for the healthcare industry.
More importantly, Pluswipes specializes in private label manufacturing and marketing of highly durable wet wipes. The company has a well-grounded research and development facility which ensures materials and products are up-to-date and gives high performance results. In addition, the company has a strong reputation for delivering cutting edge products in the market.
You can also choose from a wide variety of packaging formats such as flow-wraps, buckets, single sachets, rigid canisters, flexible canisters and refills.
Pluswipes' business partners range from the healthcare, food, industrial, automotive, construction and trade industries.
To Wrap Up
There you go! We just reviewed the best wet wipes manufacturers in the UK. If you're after reliability and durability, we provided this list of 7 best suppliers offering quality-wise, affordable products.
Want to source wet wipes from one of the best manufacturers in China? BeCleanse is a leading wet wipes factory in China with an ISO and GMP certification. We offer several types of high quality wet wipes for different applications. We also offer hand sanitizer gels.