Need to import or buy locally manufactured wet wipes from Mumbai? In this post, we help you land a qualified wet wipes manufacturer/factory in Mumbai, India.
Wet wipes and wet tissue are sizzling-hot hygiene commodities right now, owing to the population's need to constantly sanitize surfaces and the skin. If you haven't added disinfectant wet wipes and baby wipes into your product list, then it's high time you do it!
Mumbai is one of the top wet wipes exporting cities in Maharashtra, India. In this article, we did an in depth research to give you 7 of the best wet wipes manufacturers in the city.
The Big 4: Biggest Mumbai Wet Wipes Production Companies
Here's the list overview of the top wet wipes companies in Mumbai:
Godrej Consumer Products Limited
Procter & Gamble Hygiene & Health Care Ltd
Johnson & Johnson Private Limited
Hindustan Unilever Limited
3 Best Wet Wipes OEM/Private Label Manufacturing Factories in Mumbai
Want qualified private label manufacturers and OEM services at a much lower price, but still meet hygiene and safety FDA requirements? We highly recommend the following Mumbai-based wet wipes suppliers.
Cossmic Products Pvt. Ltd
Orchids Smooth Touch
Shri Sai Pharma
Smarter Way to Import in Bulk
If you want your supplies to last and ensure you get a stable supply of consistently QC'ed wet wipes, we highly recommend finding the right certified manufacturer in China.
BeCleanse is a top wet wipes manufacturer and hand sanitizer manufacturer in China who supplies durable products at low cost and hassle-free shipping for B2B transactions. Contact us for a QUICK, FREE QUOTE.
But first, let's get back on our original list of the Mumbai companies we mentioned before. These companies are actually great. And below, we leave a comprehensive review for each company. It is up to you to choose your ideal manufacturer.
Review of the Best Wet Wipes Manufacturers in Mumbai
Type of Business: Manufacturer, Exporter
Headquarters: 4th floor, Pirojshanagar, Eastern Express Highway, Vikhroli East Mumbai – 400079
Years of experience: 123 years
Certificates: ISO- 14001, ISO 9002, GMP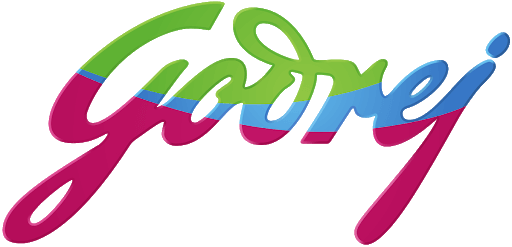 Godrej Consumer is a family-originated business manufacturing and marketing the biggest hygiene, chemicals and home products in India. The company is headquartered in Mumbai, Maharashtra. They have state-of-the-art manufacturing facilities spread across India, such as in Valia, Ambernath and Gujarat.
In terms of baby wet wipes, the company offers several trusted brands such as Godrej Protekt Antibacterial Skin Wipes and Disinfectant Surface Wipes. They have over 1.2 billion users locally and globally. The company earns over 1.4 billion revenue, making them one of the leading wet wipes manufacturers in Asia.
Aside from wet wipes, Godrej manufactures hair colour, soaps, liquid detergents and consumer insecticides.
Key Products
Disinfectant surface wipes
Antibacterial wet wipes
Type of Business: Manufacturer, Supplier
Headquarters: P&G Plaza,Cardinal Gracias Road, Chakala, Andheri(East), MUMBAI 400099, India
Years of Experience: 180+ years
Certificates: ISO 9001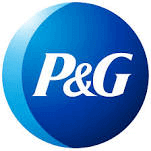 Procter & Gamble Hygiene and Health Care Limited is one of the largest hygiene conglomerate companies in the world. The company has a wet wipes manufacturing hub located in Mumbai, India. They distribute products locally and in neighboring Asian countries.
Aside from wet wipes, they also offer top-quality baby wipes and natural wipes. Their products are one of the fastest consumer-based products and brands in the whole of India and worldwide.
They also carry several personal hygiene brands such as Ambi Pur, Duracell, Ariel, Gillette, Oral-B, Head & Shoulders, Pampers, Tide, Pantene, Vicks, Whisper and many more. P&G has several factories in India such as in Goa and Baddi in Himachal Pradesh.
Key Products
Baby Care and baby diapers
Wet wipes, baby wipes
Laundry Products
Family Care
Feminine Care and Feminine Care Pads
Grooming
Hair Care
Type of Business: Manufacturer, Supplier
Headquarters: Arena Space, behind Majas Depot, Shyam Nagar, Jogeshwari East, Mumbai, Maharashtra 400060, India
Years of Experience: 70 years
Certificates: ISO 9001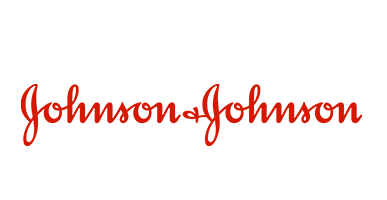 The Johnson & Johnson India manufacturing hub is located in Mumbai, Maharashtra. J&J carries tons of global brands popular in the personal care and hygiene industry. Their India manufacturing facility has over 1500 employees. The company has separate production facilities for baby products and cosmetics in its 47-acre area. Globally, J&J has a global market to over 60 countries.
The company offers a variety of baby wipes and wet wipes manufactured through advanced fiber technology. Their products are notable for working like a sponge which removes impurities and dirt from the skin and leaves a moisturizing effect. Their products are suitable for baby skin sensitive to rashes and dirt.
Key Products
Baby wipes (available in: 80s, 20s, 10s)
Baby products
Personal hygiene products
Type of Business: Manufacturer, Supplier
Headquarters: Andheri, Mumbai
Years of Experience: 90 years
Certificates: UQ CSRM standards, ISO 14001 / OHSAS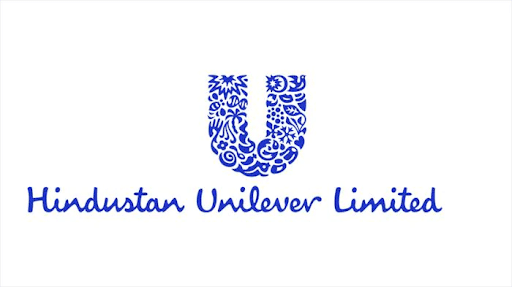 Unilever is a global consumer products manufacturing company. The Hindustan Unilever company is a branch located in Andheri, Mumbai, India and is considered one of the largest distributors of wet wipes in the country.
Aside from baby wipes, they also manufacture different cleaning products for households, personal care, skin care and hygiene. The company houses over 1,600 employees in their 12.5 acres production facility.
Their Domex Germ Removal Wipes is a highly sought product in India and Asia and is used for wiping tiles, slabs, surfaces and door knobs.
Type of Business: Manufacturer, Private Label Manufacturer, OEM/ODM, Exporter
Headquarters: Room 1, 3rd floor, Hi Life Mall, Sir P M Road, Santacruz (West), Mumbai, India
Years of Experience: 10 years
Certificates: ISO 9001, GMP (FDA)

If it's a reliable private label wet wipes manufacturing in India you need at a low cost, Cossmic Products Pvt is a smart choice. Not only is the company a qualified, FMCG manufacturing company, but also has an advanced and capable infrastructure to cater to a large market. They were established in 2011 and have over 10 years experience in manufacturing cleansing products.
Cossmic has its own microbiology laboratory for testing and experimenting on different cleansing formulations. They have a manufacturing unit at Palghar (E) in the city of Mumbai with 30,000 sq.ft area. They also have a Daily Production of 2,00,000+.
These include hand sanitizers, smudge removers, shampoo and conditioners, hand wash and a variety of wet wipes products.
Cosmic's wet wipes include antiseptic wet wipes and fragrance wipes packed in pouches and small packaging units. They are easy to use and store.
Key Products
Wet wipe sanitizers
Refreshing wipes
Scented wet wipes
100% viscose fiber wet wipe
Type of Business: Manufacturer, Exporter, Distributor, Wholesaler, Trader, Importer
Headquarters: 209, Allied Industrial Estate, Nr Fish Market, Ram Panjwani Road, Mahim (West), Mumbai 400016, INDIA
Years of experience: 21 years
Certificates: ISO 9001-2008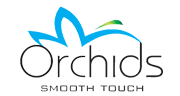 Orchids International is one of the largest custom wet wipes suppliers in India with their manufacturing facility based in Mumbai. Their factory is about 20,000 sq. ft housing a variety of advanced machineries, technologies and large packaging units.
The company holds a wide range of health and hygiene products which includes wet wipes, hand dryers, dust bins, air humidifier, wet tissue papers and automatic sensor faucets.
Orchids International offers affordable unit prices for soft tissues, wet wipes and baby wipes orders. The company also has invested in a spacious and organized warehouse and logistics systems to seamlessly cater to international deliveries.
Key Products
Air freshener
Air humidifier
Wet wipes, baby wipes and wet tissue
Tissue dispensers
Soap dispensers
Aerosol dispenser refills
Type of Business: Exporter and Wholesaler
Headquarters: No. 1 Building, 1/12, Ashok Nagar, Sion-Trombay Road Sion, Chunabhatti,Opposite To A. T. I., Priyadarshini,, Mumbai- 400022, Maharashtra, India
Years of experience: 4 years
Certificates: ISO/IEC 27001 certified, CE Certified,ISO 9001:2008 Certified

Shri Sai Pharma is a medical supplies and equipment supplier in Mumbai, India supplying wet wipes, absorbent cotton rolls, adult diapers, surgical gloves and other medical equipment. The company has a GMP facility and cleanroom for testing and manufacturing their products. The company has the proper medical certificates to export and trade medical products and hygiene products for human use.
Shri Sai also distributes several branded products such as J&J, Dr. Morepen, Carenow and Omron. The company supplies products to hospitals, hotels and consumer businesses.
Wrapping Up
Mumbai is a capital city in India with dozens of wet wipes manufacturers. This post provides you with the best suppliers of nonwoven wipes in the city.
If you want to import wet wipes from China, BeCleanse is a reliable manufacturer you can contact. We offer high quality and durable wet wipes suitable for many applications and at a low cost.