Looking for the best wet wipes manufacturers or supplier in Indonesia? Here are 6 of the best wet wipes companies in Indonesia for 2021.
Wet wipes, baby wipes and wet tissues are hot selling consumer products today due to the rising awareness on hygiene and safety. The COVID-19 pandemic has taught us a lot about good hand hygiene and keeping surfaces sanitized through alcohol-based products such as hand sanitizers and disinfectant wipes. Hence the rising demand in these products.
If your business needs a reliable wet wipes supplier in Indonesia, you're in the right place. Below are the best manufacturers, exporters, suppliers and distributors in the country.
PS. Want a reliable and low cost wholesale supplier in China? BeCleanse manufactures wet wipes and hand sanitizers in China. The company supplies durable quality wipes at low cost for bulk orders. You can contact them for a quick quote.
6 Best Wet Wipes Manufacturers in Indonesia
Here's a quick list of the top wet wipes suppliers in Indonesia:
Megasari Makmur PT (Godrej Indonesia)
Leogatt Group (PT. Indo Non Woven)
Softex Indonesia PT
PT Unicharm Indonesia
PT Falmaco Indonesia
PT Osaki Medical
Top 6 Indonesian Wet Wipes Manufacturing Companies in 2021
Type of Business: Manufacturer, Exporter
Headquarters: Secure Building A 2nd-3rd Floor Jl. Raya Protokol Halim Perdanakusuma, Jakarta, 13610 Indonesia
Year Established: 1996
Main Markets: Indonesia and Asian countries, Europe, US, Australia
Certificates: ISO-14001, ISO 9002, GMP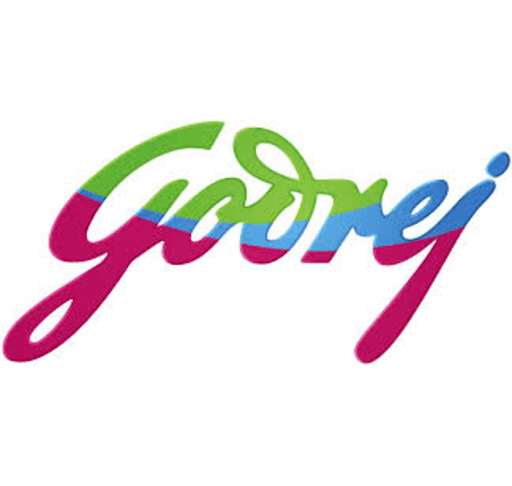 Megasari Makmur PT or Godrej Indonesia is an international personal care company manufacturing and marketing wet wipes, baby care, household insecticides and food products. Overall, Godrej has 1.2 billion users worldwide and over 1.4 billion revenue, making the company one of the top wet wipes manufacturers in Asia.
The company has a major industry dominance over the wet wipes market in Indonesia, especially their wet wipes brand, Mitu. Mitu is marketed as a food grade product containing zero alcohol which will not irritate a baby's skin. It contains natural antiseptics and other natural oil extracts.
Aside from wet tissue and wipes, Godrej also manufactures soaps, hair colour, liquid detergents and consumer insecticides.
Key Products
HIT – household insecticides
Stella – air fresheners
Mitu – baby tissues and baby care
Type of Business: Manufacturer, Distributor, Wholesaler, Private Labeling Manufacturer
Headquarters: Jl. Balikpapan Raya No. 30, Petojo Utara, Jakarta Pusat 10130
Year Established: 2007
Main Markets: Indonesia, Germany, Asia
Certificates: ISO 9001:2015

The Leogatt Group, under its PT Indo Non Woven company, is a large wet tissue and wet wipes company in Indonesia that brings high quality and trusted products in the market. The Leogatt Group also holds a wide variety of household products, culinary delights and electronics. This includes disposable towels, air purifiers, and many more.
Leogatt has its wet wipes manufacturing facility in Jakarta Pusat and serves a wide market of restaurants, hotels, hospitals, clinics, airlines, golf, and catering businesses. It's factory is ISO and GMP certified, with advanced raw material processing, product finishing, packaging and warehousing.
The company offers private labeling services, as well as selling their own brands.
Key Products
Guardian wet wipes
Hero food grade baby wipes
Wet Wipes In Sachet
Wet Wipes In Bottle
Wet Wipes In Refill Standing Pouch
Scented dishwashing liquid soap
Fabric softener
Electronics
Type of Business: Manufacturer
Headquarters: Tangerang, Banten, Indonesia
Year Established: 1976
Main Markets: UK, European, Asia, US
Certificates: ISO 9001:2015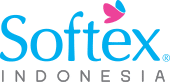 Softex is a Indonesian wet wipes manufacturing company that's experienced in the production of consumer goods products. In 2020, the company is acquired by Kimberly-Clark, one of the largest personal care products manufacturers in the world. This is believed to boost the growth of both companies in the personal care sector.
Softex's factory is located in Tangerang, Jakarta. The Company manufactures and supplies sanitary paper items such as baby care, feminine care, maternity care, general and adult care products.
Softex Indonesia has a worldwide market of its products, distributing its items to over 30 countries.
Key Products:
Unscented wet wipes
Scented wet wipes
Baby wipes
Type of Business: Manufacturer, Supplier
Headquarters: Kawasan Industri KIIC, Jl. Maligi VI Lot L 4-7, Teluk Jambe 12920, Indonesia
Year Established: 1997
Main Markets: Indonesia, Japan, East Asia, Southeast Asia, the Middle East and North Africa, Europe
Certificates: ISO 9001 and ISO 14001 certification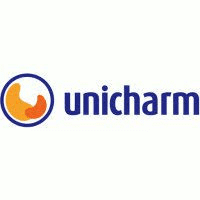 PT Uni-Charm Indonesia Tbk. is a wet wipes supplier in Indonesia having an ISO-certified factory based in Karawang, West Java. The company has a number of factories in Japan as well as sales offices across Asia. Unicharm also offers baby diapers, adult diapers and sanitary napkins. Their popular brands in Indonesia are MamyPoko and Charm.
Key Products
Baby and Child care products (Adhesive diaper type, Pants-type baby diapers, Night pants, Baby Wipes, Maternity Set)
Feminine Care products (Sanitary Napkins, Night Bands, Pantyliner)
Health care products (Pants type adult diaper, Adhesive type adult
diaper, Absorbent coating
3D Mask
Skin care products: Maximizer Cotton
5. PT. Falmaco Indonesia
Type of Business: Manufacturer
Headquarters: Jl. Raya Padalarang 289 Km 15.3 Padalarang 40553 West Java – Indonesia
Year Established: 1996
Main Markets: Indonesia, South Asia
Certificates: GMP & ISO 9001:2000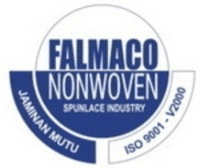 Falmaco Nonwoven Industry is a baby wipes manufacturer and wet towel exporter in Indonesia established in 1996. The company solely specializes in the manufacturing and wholesale distribution of non-woven products like wet wipes, baby wipes, facial wipes, scented wipes, and many more.
They have an ISO certified and GMP certified factory with advanced production units and meet the highest quality management standards in Indonesia. Falmaco also claims to have a high standard in raw material acquisition and import, as well as stringent quality control. The company also offers packaging services for wet wipes and sanitary wipes products.
Key Products
Spunlace Nonwoven products
Wet Wipes, baby wipes, disinfectant wipes, Daily Wipes
Flushable wipes
Toilet Paper, wet tissue
Type of Business: Manufacturer, Exporter
Headquarters: Jl. Rembang Industri III No.30, Jati, Pandean, Kec. Rembang, Pasuruan, Jawa Timur 67152, Indonesia
Year Established: 1997
Main Markets: Indonesia, Japan, Asia
Certificates: ISO 9001:2008, ISO 13485:2003 certification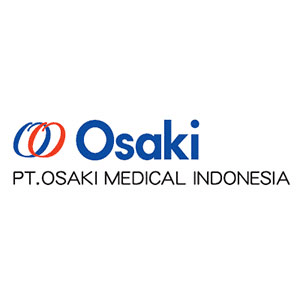 Osaki Medical manufactures maternity pads, clean cotton and nursing pads and distributes its products across Asia. The company has a tight quality control system and advanced manufacturing capabilities which complies with Japanese standards.
Osaki Medical PT is based in Indonesia, with a parent company, the Osaki Medical Corporation, based in Japan. The parent company was founded in 1936 and has been greatly experienced in the production of medical hygiene products for many hospitals in Japan, China and Asia. Their Dacco brand is one of the most popular baby care products which include baby wipes.
The company also manufactures obstetric and gynecological products. Their Indonesia factory directly manufactures nursing pads, maternity pads and clean cotton.
Key Products
Nursing pads
Baby cotton wipes
Maternity pads
Wrapping Up
If you want to import wet wipes from Asia, Indonesian manufacturers are one of the budget-friendly options you can consider. In this article, we've listed 5 of the best wet wipes suppliers from Indonesia.
You may also want to check out BeCleanse, a reliable wet wipes manufacturer in China. Whether you need to buy in wholesale or avail private labeling services, the company provides them according to your needs. Plus, you'll be amazed with the down-to-earth pricing and quality.