Are you looking for melt and pour soap base suppliers in Mumbai? Here's a list of the best suppliers of glycerin soap base in Mumbai, India.
Since soap is getting more difficult to get nowadays because of its surge of demand in India. Hence, soap-making ingredients also experience a substantial demand growth in the market, alongside hand sanitizers.
If you want to make your own line of soap or simply need to make bulk bar soaps, you need a good supply of soap base. When you buy from a reliable supplier, soap base usually costs Rs100 to Rs250 per kilogram.
Top Soap Base Suppliers in Mumbai
Type of Business: Manufacturer & Supplier
Location: Mumbai, Maharashtra, India
Years of experience: 8 years

Aarshved Natural is a soap base supplier in Mumbai offering pure herbal soap base. Its products are SLS free and are of high quality offered in a variety of choices. All products are made in its in-house certified manufacturing facility. In Aarshved's storehouse, soap bases are kept in a moisture-free environment to preserve its quality.
Aside from its natural soap base composition, their formulation includes vitamins, moisturizing oils and antioxidants. These additional soap base ingredients help enhance and rejuvenate the skin, body or hair. They are also good for acne-prone and dry skin types.
Top Soap Base Products:
Aarshved offers the following soap base varieties with no paraben and no artificial colors:
Aloe Vera Soap Base
Charcoal Soap Base
Goat Milk Soap Base
Honey Soap Base
Transparent Soap Base
Type of business: Natural Soap Bases Manufacturer, Exporter and Supplier
Location: Maharashtra, India
Years of experience: 24 years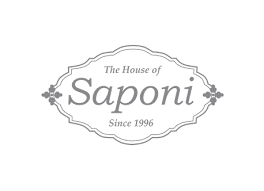 Saponi-5 is an experienced soap base manufacturer and supplier of natural soap bases. The company offers products which have top-of the line qualities such as good foaming property for the skin.
Saponi-5 has several raw materials and ingredients choices which are all surfactant-free and good moisturizing capabilities. The most popular natural oils they use with their M & P soap base are soya and safflower.
When you buy their products, there's a slight odor of vegetable oil with a yellow tinge because of its organic formulation. Other ingredients may include palm, coconut, natural salts and glycerin. Products are packaged in 30kg sizes.
Top Soap Base Products:
Citrus Soap
Cocoa Banana Whipped Cream Soap
Coconut Cream Whipped Body Butter
Cool Splash Soap
Eucalyptus Mint Soap Log
Exfoliating Honey, Coconut Cream Soap
glycerin transparent soap
Green Apple Exfoliation Soap
Healing Basil, Turmeric Soap
Herbal Citrus Soap
Type of business: Manufacturer, exporter, wholesaler, retailer, distributor
Location: Maharashtra, India
Years of experience: 20 years

Rita Enterprise is a leading producer and exporter of soap base and other consumer products. These products include tissues, hand hygiene, personal and skin care products. The company also sells these products at competitive prices.
Rita Enterprises have been distributing beautifully packaged bar soaps and liquid soaps for many hotels, lodges and resorts since 1976. All their soap bases and formulations are reliable and of high quality. The company offers glycerin soap base
Type of business: Manufacturer, Supplier and Exporter Natural Soap Base products
Location: Mumbai, Maharashtra, India
Main Markets: Bangalore, Coimbatore, USA, Canada, Australia, Singapore, Malaysia, Dubai, and Abu Dhabi and many more
Years of experience: 10 years

Prabhu Naidu is an Indian exporter of melt and pour soap base. Their products are SLS free and paraben free. They don't contain animal fat nor alcohol as they are made from pure coconut oil.
Type of business: Wholesaler, Trader
Location: Jogeshwari West, Mumbai – 400102, Maharashtra, India
Main Markets: India and other Asian countries
Years of experience: 10 years

Akshar Exim is a wholesaler and trader of cheap bulk soap base. They have a wide variety of natural ingredients for their glycerin soap base. These are coconut, palm, safflower and soybean. They offer their products as Melt and Pour Soap Base, ready to be added with fragrances and other soap ingredients.
Conclusion
India is one of the prominent manufacturers and suppliers of Melt and Pour Soap Base. The country is flocked with natural and organic raw materials. If you want to make bar soaps, bath soaps or any organic soaps, you can use ready-made ingredients such as m&p glycerin soap base. The soap-making process will be easier. Soap bases are used to make cleansing soaps.
We hope this list helped you choose a reliable supplier of soap base products.