Are you looking for a hand sanitizer supplier in Malaysia? We listed over 5 reliable alcohol hand sanitizers suppliers who can supply your bulk or retail needs. All products below are FDA-approved and can kill Covid-19 on the hands.
First, let's keep you updated with the Hand Sanitizer Supply & Situation in Malaysia
For months, hand sanitizer manufacturers have been going at full capacity due its shortage. To aid the demand, distilleries around the world have converted production lines to make more hand sanitizers.
The question is, how long would it take before we catch up with the need?
Because of the Coronavirus outbreak, the demand for hand sanitizers have gone off the roof. And that caught Malaysian manufacturers off guard. They are producing way less than what the public really needs. Not to mention, there were a lot of hoarders who were struck by fear and bought more sanitizers than what they needed.
Some manufacturers initially took advantage of the situation and marketed hand sanitizers as "muslim-friendly". But the CDC says that the most important aspect of hand sanitizers for effective killing of Covid-19 is if it has an alcohol content of 60% and above.
Hence, if you want to keep your hands Corona-free, you should buy alcohol-based hand sanitizers with 75% alcohol.
5 Best Hand Sanitizer Malaysia Suppliers (who can give you reliable alcohol-based sanitizers)
Are you…
unlucky to get a hold of reliable alcohol-based hand sanitizers, or
you need to buy a bulk of them to supply your community needs or hospital or as a donation.
If you're one of the following, then you need to look at this list.
Below are our suggestions on which trustworthy supplier you can buy (usually in bulk) alcohol hand sanitizers in Malaysia.
Headquarters: 40150 Shah Alam, Selangor, Malaysia
Main Markets: Southeast Asia (Singapore, Malaysia, Thailand and Vietnam)
Years of experience: 30 years
Certificates: ISO 9001, ISO 14001, GMP (Good Manufacturing Practice) and HACCP (Hazard Analysis Critical Control Points)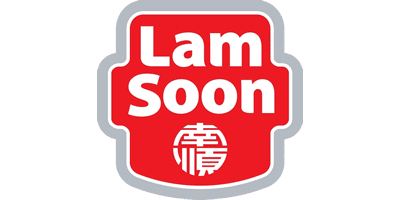 Lam Soon is one of the leading contract manufacturers and brand holders of hand sanitizers in Malaysia. Their leading brand, named Antabax, is sought after in Southeast Asian countries.
The company is a manufacturer and supplier of personal care and healthcare products. Aside from these, they also supply cooking products, beverages and organic oil.
Lam Soon is one of the fastest moving consumer goods (FMCG) companies in Asia. They carry trusted brands and products with high quality.
Top Hand Sanitizer Brands:
Antabax hand sanitizer – a product that is available in pump bottles of 50ml, 750ml capacity. Its alcohol content is about 75%. It is available as antibacterial hand spray. It contains aloe vera and kills 99.9% of bacteria. It is rinse-free and quick to dry.
Headquarters: 42600 Jenjarom, Selangor Darul Ehsan, Malaysia
Main Markets: local and international markets
Years of experience: 10 years
Certificates: MOF Registration Certificate, MOF Bumiputera Certificate, GDPMP, Certificate of Compliance for Cleanroom, SME Corp 4 Stars Award, ISO 13485:2016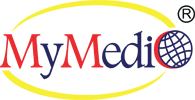 MyMedic Innovation is a Malaysian hand sanitizer manufacturer. They are also a distributor of medical disposable products and devices.
MyMedic has a variety of hand hygiene products such as hand sanitizers . The company has a state-of-the-art hand sanitizer factory having stringent quality control and clean room standards. This gives them the advantage of delivering goods with high quality which can fit both consumer grade and hospital grade requirements.
Aside from hand sanitizers, the company also carries catheter, disposable dressing set and other medical products.
Top Hand Sanitizer Brands:
MyMedic Hand Sanitizer – available in 100ml and 500ml pump bottles and screw cap bottles. This is an Instant hand sanitizer containing 75% Ethanol alcohol, which can kill Coronavirus when applied correctly. Available as hand sanitizer gel or liquid.
Headquarters: Bandar Baru Bangi, Selangor, Malaysia
Main Markets: Malaysia, Qatar, Kuwait, United Arab Emirates, UK and China
Years of experience: 14 years
Certificates: WHO approved formulation, ICAM, Ministry of Health Malaysia approved, ISO, cGMP, Manufacturing Establishment License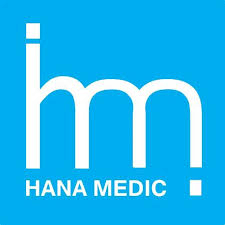 HanaMedic is a Malaysian supplier, OEM manufacturer and distributor of hand sanitizer and disinfectants. The company specialises in personal care and other medical products. It supplies cleaning and sanitizing agents in Malaysia and carries its own brand.
It has also established its reputable products nationwide and has captured international attention. Currently, HanaMedic has 5 facilities worldwide.
HanaMedic's formulation is based on the WHO-recommended formulation for hand sanitizers, which is currently being used in many hospitals.
Top Hand Sanitizer Brands:
Safercare Plus Moisturizing Hand Sanitizer – It contains 75% alcohol and kills 99.9% germs. It is approved by the Ministry of Health Malaysia and is one of the top brands in the country. It also contains moisturizing elements and skin protection formulation. It's available in 500ml bottles and other sizes.
Headquarters: 40200 Shah Alam, Selangor, Malaysia.
Main Markets: Malaysia, North America and South America
Years of experience: 30 years
Certificates: ISO 9001 and ISO 13485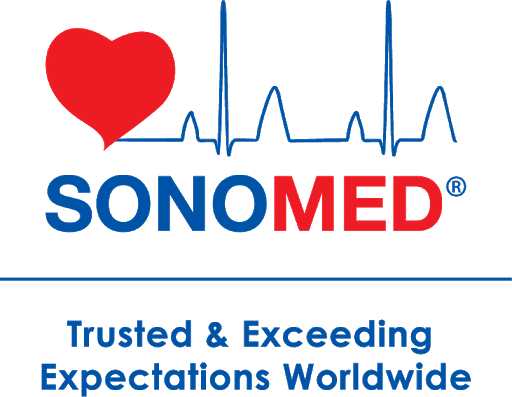 SonoMed is part of the Tele-Paper company, one of the largest thermal products manufacturers in Asia. Under SonoMed, it manufactures medical products with hospital grade and consumer grade standards. SonoMed produces Gel and Liquid hand sanitizer, hand rubs, and medical gels.
SonoMed markets and supplies its own brand called Skygel, one of the best hand sanitizer brands in Malaysia.
Top Hand Sanitizer Brands:
Skygel Hand Sanitizer – A fragrance-free product formulated with moisturizers. It is certified-Halal, as well as having an alcohol content of at least 70%. It kills 99.99% bacteria and is formulated with antibacterial and antimicrobial properties. It comes with 500ml and 1000ml bottles.
Headquarters: 40200 Shah Alam, Selangor Darul Ehsan, Malaysia.
Main Markets: Malaysia and to 15 other countries worldwide
Years of experience: 30 years
Certificates: ISO 9001, ISO14001, ISO 22716, GMP, Halal-certified

Skin Cottage is a supplier of personal care and skin care products with natural ingredients. The company sells a variety of hand sanitizers with moisturizing and fragrance properties. Their products have no parabens and petrochemicals and can be used for babies' skin.
Aside from natural hand sanitizers, the company also supplies cleanser, toilet seat sanitizer, shampoo, and apricot facial scrub. They also cater to bulk hand sanitizer orders in cartons.
Top Hand Sanitizer Brands:
Skin Cottage Hand Sanitizer – Formulated with moisturizers and is certified-Halal. The product has antibacterial properties and can kill Coronavirus and 99.99% bacteria on the hand. It's available in 50ml bottles or 500ml bottles.
Summing Up
There you have it. We hope this list helped you find reliable suppliers of antibacterial hand sanitizers in Malaysia.
Although most hand sanitizers are out of stock, you can always find products outside the country.
Since Hand Sanitizers Aren't Available Anywhere, Can I import them from China?
Like elsewhere, many are already importing products from China.
Hence, if you want to buy bulk hand sanitizers for donation or for retail, you can choose BeCleanse as your supplier.
BeCleanse is a China hand sanitizer manufacturer with over 10 years of experience in hand sanitizer formulation and export. You can buy their products at a low minimum order quantity (MOQ) and almost less than half the price of consumer hand sanitizers sold in retail shops. Contact them for more information.