If you're looking for wholesale hand sanitizers in Australia, you've come to the right page. If it's for your hospital supply, community or government supply, or retail stocks, we've got you covered.
Hand sanitizers have been one of the sought products during the Covid-19 pandemic.
Before the outbreak, the Arizton Advisory & Intelligence says:
Manufacturers supply about three billion litres of hand sanitizers a year. Now the WHO projects we need about 2.9 billion liters in a month (35 billion a year)!
And that's the reason why we have a shortage right now.
Australian hand sanitizer manufacturers have been working around the clock, 6 days in a row to keep up with the shortage.
Best Hand Sanitizer Suppliers and Manufacturers in Australia
Below is a list of certified suppliers and manufacturers of hand sanitizers in Australia.
In case you want to take a rain-check on the following manufacturers/suppliers, they may have available supplies in the future.
Type of Business: Supplier, dealer, reseller
Headquarters: 3 Burkitt St Mango Hill 4509 Qld Australia
Main Markets: EU countries and worldwide
Years of experience: 180 years

PFR Holdings is one of the leading suppliers of medical equipment and solutions in Australia. The company specializes in providing health industries with high quality hand sanitizer and healthcare products.
They also have surgical face masks, and disposable face masks such as N95, KN95 and 3ply. PFR also has a line of medical devices such as Thermal and Infrared thermometers and surgical gowns.
PFR distributes alcohol-based hand sanitizers with alcohol content ranging from 65% to 75%. Bottle sizes are available in 60ml, 100ml, 118ml, 300ml and 500ml. Their minimum order quantity is 10,000 and prices range from $1.3 to $4.1 from 60 ml to 500ml.
Type of Business: Supplier, exporter
Headquarters: Oakdale Industrial Estate, Sydney, Australia
Certificates: EPA (USA) and NEA (Singapore) registered, National Environment Agency (NEA) listed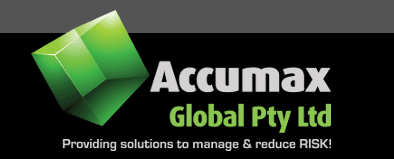 Accumax Global carries hand sanitizers 60ml, 250ml, 500ml, 2L, 5L bottles. Accumax Global is a supplier and exporter providing hand sanitizer pump bottles and refills. Their hand sanitizers have alcohol content of 70% and are hospital-grade.
You can purchase their items as wholesale or bulk orders in cartons. They also carry PPEs, spill kits and other safety equipment.
Type of Business: Wholesaler, distributor, supplier
Headquarters: Sydney, Australia

HiCraft has a full stock warehouse with over 24,000 product lines. HiCraft distributes premium instant hand sanitisers. Their alcohol hand sanitisers has a minimum of 70% alcohol content. The company has hospital-grade sanitisers and offers in a variety of sizes. Sizes available are 60ml, 100ml, 250ml, 500ml pump bottles. They also provide 5L, 10L, 20L, 1,000L bulk hand sanitizers supplied in tanks.
You can also order items in cartons or in pallets. Moreover, HiCraft also supplies hand wipes, disinfectants, toilet tissue, and respirators. You can purchase hand sanitisers through Paypal, American Express, Visa, or Mastercard.
Type of Business: Supplier, wholesaler, dealer
Headquarters: Bendigo VIC 3550, Australia

First Aid Distributions supplies bulk hand sanitizers in Australia. The company ships directly in Melbourne, Sydney, Perth and Brisbane areas. First Aid Distributions has a variety of antiseptics offered in 500ml bottles.
They supply a variety of hand sanitizer brands such as Avagard Antiseptic Hand Rub, Germbuster Hand Sanitizer, Elyptol Hand Sanitizer Gel, Aqium Hand Sanitizer Gel and many more. They also offer a variety of cleaning products and solutions such as Microshield Skin Cleanser and V Wipes Hospital Disinfectant.
First Aid Distributions offer low end, mid range and high class hand sanitizers to fit every budget need. They accept payment through Visa, Amex or Mastercard.
Type of Business: Supplier, exporter
Headquarters: Queensland, Australia
Certifications: FDA-certified, ISO 22716 Certified

MEC packaging is a design and packaging provider who recently acquisitioned hand sanitizers, protective suits, surgical masks and PPE items in their inventory. It allows a minimum order quantity (MOQ) of 20,000 pieces. The company has 500ml pump bottles of hand sanitizers in-stock, packaged and ready to be delivered. These hand sanitizers have 70% Ethanol.
MEC Packaging has a capacity of 100,000 units daily. Deliveries can be in shipper boxes, pallets or shrink wrapped depending on your choice.
Type of Business: Manufacturer, supplier, exporter
Headquarters: 
Main market: Australia, Europe and other countries
Certificates: ISO 14024, CE, FDA, GECA

Elyptol is a manufacturer and supplier of surgical hand rubs and sanitizing gels. The company strongly supports eco-friendly solutions by making products from natural resources.
Elyptol is one of the Australian hand sanitizer manufacturers recognized by the Therapeutic Goods Administration (TGA). They have a certified facility for manufacturing hand sanitizers using eucalyptus, ethanol, cellulose, vegetable glycerol, etc.
Elyptol also markets their own products across Australia. They have one of the leading hand rub, gel and wipes brands in the country, used in many hospitals, offices and houses. Elyptol's products are also one the best antimicrobial solutions in the market.
Type of Business: Manufacturer, supplier, exporter
Headquarters: Jamisontown NSW 2750, Australia
Main market: Australia, Europe and other countries
Certificates: ISO, CE, FDA

Sydney Solvents has over 20 years of experience in manufacturing hand sanitizers. Currently, the company offers 5L and 1L hand sanitizers in bottles as they are out of stock. However, the company promises to email clients as soon as they meet the current inventory.
Sydney Solvents specialises in making solvent products and cleaning agents for a wide range of applications. They use Isopropyl Alcohol for all their alcohol-based sanitizers and products.
Keeping updated with the Australian hand sanitizer situation…
Sidenote: If you want to make your homemade hand sanitizer, you can follow these simplified recipes we made. Click on the link: hand sanitizer gel or hand sanitizer spray.
Can Hand Sanitizers be Exported from China?
Hence, with the growing demand and short supply, a lot of manufacturers and buyers have resorted to importing hand sanitizers from China and Hongkong. This includes both consumer hand sanitisers and hospital grade disinfectants.
Hand Sanitizer Manufacturer in China
If you want to import high quality hand sanitizers from a China manufacturer, you can contact BeCleanse.
BeCleanse has over a million inventory of hand sanitizers ready for shipping. They have a direct affiliation with a freight company and can send you products more conveniently. The company offers a variety of sizes, OEM service and private label manufacturing.
Wholesale hand sanitizers are offered at a much lower cost, without sacrificing quality. All hand sanitizer products of BeCleanse are with 75% alcohol content which can kill Coronavirus on the skin