If you're looking for bulk hand sanitizers whether for your community or for healthcare workers or for retail, you've come to the right place. Here are the most reliable hand sanitizer suppliers and manufacturers in the USA.
People are on the hunt for hand sanitizers. Manufacturers have been patching this supply shortage since January 2020 when the COVID-19 outbreak shook us out. The hand sanitizer market has grown ten-fold because of the need for protection. Since then, hand sanitizer industries have been manufacturing at full capacities.
Why are we going crazy about alcohol hand sanitizers? The fact that they can eliminate the virus from the hands, when applied correctly, means saving yourself and your family from the life-threatening disease.
Top Manufacturers of Consumer Hand Sanitizer
Headquarters: Akron, OH
Countries of Export: supplies to over 50 countries worldwide
Years of experience: 70+ years
Certificates: UL EcoLogo Standard UL 2783, USDA biobased Standard

Gojo is a manufacturer of cream, lotion, soap and other skin care products such as hand sanitizers. They specialize in the formulation of hand hygiene and skin care solutions. Gojo has had a great reputation in the market and logistics movement of goods.
The company is the official manufacturer and supplier of the Purell brand. This is the top hand sanitizer brand in the US. Purell is a collection of hand sanitizers, hand soaps and multi-surface disinfectants. The company also supplies hand cleaners and liquid soap dispensing units.
Top Hand Sanitizer Brands:
Purell Advanced Hand Sanitizer, Purell Advanced Naturals : Products are available as single-use or refill. It is offered in a variety of sizes (1FL oz, 2FL oz, 30ml, 354ml, 700ml, 1200ml). It contains 70% Ethyl alcohol as an active ingredient and glycerin, fragrance and other inactive ingredients.
Headquarters: Saint Paul, Minnesota
Countries of Export: Canada, Latin America and to over 70 countries
Years of experience: 118+ years
Certificates: FDA-approved, RoHS, provides SDS information

3M is a US conglomerate corporation supplying products worldwide. The company produces hand antiseptic, surgical scrub, soaps and dispensers. They are a member of the WHO Organizations for Public Safety. As such, 3M has an active community participation in helping spread the word about good hand hygiene to fight Coronavirus.
3M is the top manufacturer of Avagard, a popular hand antiseptic around the surgical hand hygiene industry. 3M continues to formulate new hygiene formulations that can help fight more types of viruses and infections.
Avagard is available in 88ml, 500ml, 1000ml and many other sizes.
Top Hand Sanitizer Brands:
Avagard Instant Hand Sanitizer Foam
Avagard Instant Hand Sanitizer with Moisturizer
Avagard Surgical and Healthcare Personnel Hand Antiseptic with Moisturizers
Headquarters: Cincinnati, Ohio
Countries of Export: Asia, US, Australia, Europe, Africa
Years of experience: 180+ years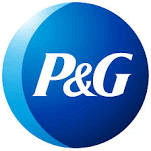 Procter & Gamble is an American manufacturer of hand sanitizer and other consumer goods. Its business is divided into 5 sectors: hair, skin, family, baby care and feminine products.
In response to the COVID-19, the company has offered bulk alcohol antiseptic solutions and detergents. They are currently producing Surface Sanitizer in 55-gallon drums. Safeguard is provided as consumer hand sanitizers as well as their DCT brand.
Top Hand Sanitizer Brands:
Safeguard Hand Sanitizer Gel – alcohol antiseptic solution having 80% alcohol content. The product is available in 8 FL OZ, 16 FL OZ and 40.5 FL OZ.
DCT Hand Sanitizer
Headquarters: Walton, Kentucky
Countries of Export: Asia, US, Australia, Europe, Africa
Years of experience: 180+ years
Certificates and Achievements: 1st to achieve E3 and D2 rating for alcohol hand sanitizer. cGMP, FDA and EPA/FIFRA compliant factory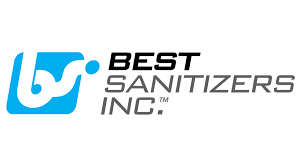 Best Sanitizers has a parent company called Saraya Co. It has manufacturing facilities not just in the USA, but also in Thailand, Japan and Shanghai. The company has a full R&D and custom blending capabilities for hand sanitizer formulation. Best Sanitizers is also open for OEM and customized hand sanitizer production. Other products include footwear sanitization, surface sanitizers, soaps, lotions and boot scrubbers.
Top Hand Sanitizer Brands:
Alpet Surface Sanitizer – line of sanitizing hand sanitizers and hand soaps. It is rinse-free. Available in:

4 oz. finger-pump bottle or quart spray bottle.
In large capacities, it is available in 5-gallon drums, or 5 gallon pail with spigot.
Headquarters: San Rafael, CA
Main market: USA
Years of experience: 25+ years
Certificates: GMO, cruelty-free, certified gluten-free, zero-waste factory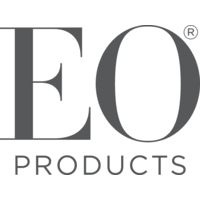 EO Products is a family-owned essential oil provider having their own manufacturing facility for pure essential oils and other natural products. The company also makes hand sanitizers in their zero-waste factory. Aside from this, they carry body, face, hair, and bath products.
Headquarters: Cincinnati, Ohio
Main market: USA
Years of experience: 108+ years
Certificates: cGMP, FDA-registered facility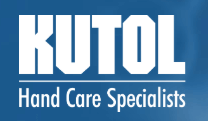 Kutol Products Company, Inc. is a manufacturer of cleaning products with over a century of experience in healthcare production. Aside from offering wholesale hand sanitizers, it also offers contract manufacturing and private label branding. Kutol has a variety of customized formulas and a vast body of packaging options.
The company specializes in antibacterial hand sanitizers and soaps. Kutol markets its own hand sanitizer brand named Health Guard. They also provide body washes and shampoo, cleaners, skin care products and dispenser units.
Top Hand Sanitizer Brand:
Health Guard – a commercial and industrial hand sanitizer, having an E2 rating. It is also available as foam and gel instant hand sanitizer. It contains 62% to 70% alcohol
Top Suppliers of Hand Sanitizers
Headquarters: Indianapolis, IN

Haggard & Stocking Associates stocks hand sanitizers available in 2 L and 1.2 L. They also provide refills. The company distributes products for various industries and not just in the healthcare industry.
Headquarters: Wausau Wi.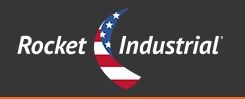 The company is a distributor of hand sanitizer foam in refills and in 12 oz pump bottles. They can also accommodate 400ml bottle refills and other sizes. Rocket Industrial also supplies hand wipes and dispensers for sanitizers and liquid soap. Other products include office tools, supplies, material handling and janitorial supplies.
Headquarters: Hudson, MA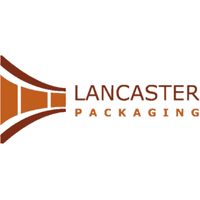 Lancaster packaging is a wholesale distributor and packaging provider for janitorial and cleaning supplies. This includes hand soaps, hand sanitizer, and dispensers. It carries hand sanitizers brands by 3M, Gojo, and Rubbermaid.
Headquarters: Chula Vista, CA

Pure NSM offers 2 FL oz and 4 FL oz hand sanitizer sprays. Their products are all FDA-approved and acquired with GMP compliance, NSF, UL and NPA certifications.They also carry hand soaps, deodorants, mints and other nutritional products such as supplements. Aside from being a supplier, the company also manufactures and markets their own capsule and liquid supplements.
Headquarters: Milwaukee, WI

Associate Bag is a hand sanitizer supplier providing packaging and shipping at an affordable cost. The company supplies a variety of janitorial products as well. Hand sanitizer sizes vary including 67 oz, 12 oz pump bottles and 1 L dispenser refills.
Top Exporters of Hand Sanitizers to the United States
Now we know that some of these American suppliers and manufacturers have direct affiliation with manufacturers in other countries. This can be in China or other Asian countries who provide contract manufacturing of hand sanitizers to complete the inventory of products.
Below are manufacturers from other countries. They offer cheaper cost per piece. These companies are open to private label branding and contract manufacturing. They also welcome wholesale orders or bulk delivery.
1. BeCleanse Hand Sanitizer Manufacturer
Type of business: private label manufacturer, contract manufacturer, exporter to the US, wholesaler (affiliated with freight company for fast and convenient shipping)
Location: Shenzhen, China
Certificates: ISO, cGMP, CE (EN1499 & 1500) and FDA certificates, MSDS and Dangerous Goods Transport Packaging Report.

BeCleanse offers a variety of rinse-free, quick-dry hand sanitizers with an alcohol content of 70%, which guarantees eliminating Coronavirus. They offer products in a variety of sizes such as 100ml, 300ml, 500ml and others.
2. SomCosmetic
Type of business: private label manufacturer, OEM provider, wholesaler, cosmetic manufacturer
Location: Shenzhen, China
Certificates: CE FDA MSDS and Dangerous Goods Transport Packaging Report.

SomCosmetic is a leading cosmetic, skin care and personal hand hygiene manufacturer. It has a large factory producing top-of-the line and high quality products. They offer antibacterial liquids, foam, spray, and gels at 300ml and 500ml sizes.
Conclusion
We hope this list helped you find a supplier of hand sanitizers. If you want to outsource hand sanitizers from China, you can read our article about manufacturers list from China.