Due to the COVID-19 pandemic, the world has narrowed its attention in buying only the essential goods for survival. One of the most in-demand items today are Hand Sanitizers, along with N95 masks and alcohol.
Here's the ultimate solution to your problems – a list which contains all of the best alcohol hand sanitizer distributors in Singapore. We did our best in finding you the ones who produce quality hand gels and sprays with at least 60% alcohol content and offer affordability.
Type of business: Cleaning and Hygiene Products Manufacturer, cosmetic manufacturer
Location: Ang Mo Kio Industrial Park 2 #01-509 Singapore
Main markets: Asia-Pacific with over 20 countries of distribution
Certificates: ISO 9001:2008, ISO 14001:2004, ISO 22000:2005 (incorporating HACCP standards), European Standard for Chemical Disinfectants and Antiseptics, BSEN 1040:2005

Duprex is a Singapore-based business offering cleaning and hygiene products which includes hand sanitizers. The company is a leading supplier in Asia-Pacific having 31 years of experience in the manufacture and supply of hygiene products.
Duprex offers foam hand sanitizers and instant hand rubs. They offer:
MaxShield Hand Sanitizers – available in a variety of sizes such as 500ml, 600ml, 800ml, 1L, 2.5L and many more. MaxShield is a transparent antibacterial liquid with pleasant fragrance. It also contains 75% to 96% Ethyl alcohol.
NuFeel – SaniPack Alcohol Hand Sanitizers – available in 300ml, 500ml, 600ml. The solution has a pleasant emollient which moisturizes the skin. It also contains 70% alcohol.
Type of business: Ethanol based cosmetic, perfumery products distributor and manufacturer
Location: Bukit Batok East Avenue 5, Singapore
Main markets: Asia-Pacific region
Certificates: ISO 9001:2015 certified facility, GMP, certified microbiology laboratory, FDA-approved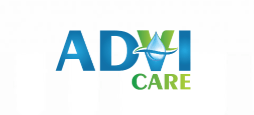 Advi Care offers Ethanol-based hand sanitizer and antimicrobial skincare products which are guaranteed to kill germs effectively (99.99%). The company is headquartered in Singapore and has a manufacturing factory in India.
Advi Care provides low retail prices for water based instant hand sanitizers.
Sarvonol Hand Scrub – containing Ethyl IP (80% v/v), Hydrogen Peroxide IP ( 0.125% V/V) and Glycerol (1.45% V/V)
Sarvonol Surgical Hand Disinfectant – good for hand hygiene of doctors and healthcare workers as one 100ml bottle contains Propanol (18 GM) and Ethanol (45 GM)
These products are offered in 20,50,100, 250 & 500 ml bottles. They also have instant moisturizing hand sanitizers for kids as well as for elderly people.
Type of business: Wholesaler, Distributor and Manufacturer
Location: Roche Building, Singapore 367957
Main markets: Asia-Pacific

Hermitage is a hand rubs, surgical mask and cleaning equipment supplier in Singapore. Several of the company's products include biotech, eco-friendly and sustainable products which promote healthier lifestyles.
Hermitage is a distributor of the following products:
NAP Clean Hand Rub
Natural Hand Sanitizer
These are available 100ml, 150ml and 500ml. You can make a purchase through Paypal, Visa, American Express or Mastercard.
Type of business: Cleaning equipment and chemicals manufacturer, supplier and distributor
Location: 38 Tuas View Loop, Singapore 637695
Main markets: Asia-Pacific region

Consolidated is a local manufacturer in Singapore offering several cleaning chemicals, machines, janitorial supplies and hand sanitizers. The company has over 20 years of experience supplying the maintenance industry.
Consolidated currently supplies one hand sanitizer brand:
Sani-Free Hand Sanitizer – This is an antibacterial Hand Sanitizer with 70% Alcohol available in 4 x 5L Carton and 25 Litre Drum.
There's a free 500mL hand sanitizer bottle with pump head for every 5L purchase. Sani-Free is guaranteed to kill 99.9% of viruses on the skin. The solution also contains disinfectants that help control of infection.
Type of business: Soap and Hand Sanitizer Manufacturer and Distributor
Location: Ruby Industrial Complex 80 Genting Lane, Singapore 349565
Main markets: Asia, and other European countries
Singapore Soap is a hand sanitizer Singapore supplier and manufacturer. The company offers affordable wholesale prices for all their products. Singapore Soap has a variety of products that are alcohol-based with 75% volume of Ethanol. They offer both hand sanitizer spray and gel.
They offer a variety of antiseptic and disinfectant products such as the following:
BactiQ Moisturizing Hand Sanitizer Gel – is made with 75% alcohol, witch hazel and natural essential oil. It also contains Vitamin E. It's also available in 500ml size.
MB Hand Sanitizer Spray – This is available in 60 ml bottles. It's an instant hand sanitizer with moisturizer and vegetable-based glycerine.
You can buy their products through Paypal, Mastercard or Visa. Singapore Soap supplies internationally catering to bulk hand sanitizer orders, through air or sea freight.
Conclusion
There you go. This list should help you choose a reliable hand sanitizer supplier in Singapore. This list was created based on the quality of products of each supplier (having 70% and above alcohol content), and the price sustainability.
Currently, there's a hand sanitizer shortage around the world. The biggest exporter of hand sanitizers as of date is China. If you want to find a reliable hand sanitizer manufacturer there, we've covered it in another article.