Do you know what makes up an effective germ-killing antibacterial gel which can be marketed at a reasonable price? Let's take a little tour on BeCleanse's and other manufacturers' production lines making high-quality hand gels at fair market prices.
In today's discussion, we'll line up the materials and manufacturing process for bulk hand sanitizers. Alcohol hand sanitizer is one of the major sanitation necessities during this Covid-19 pandemic.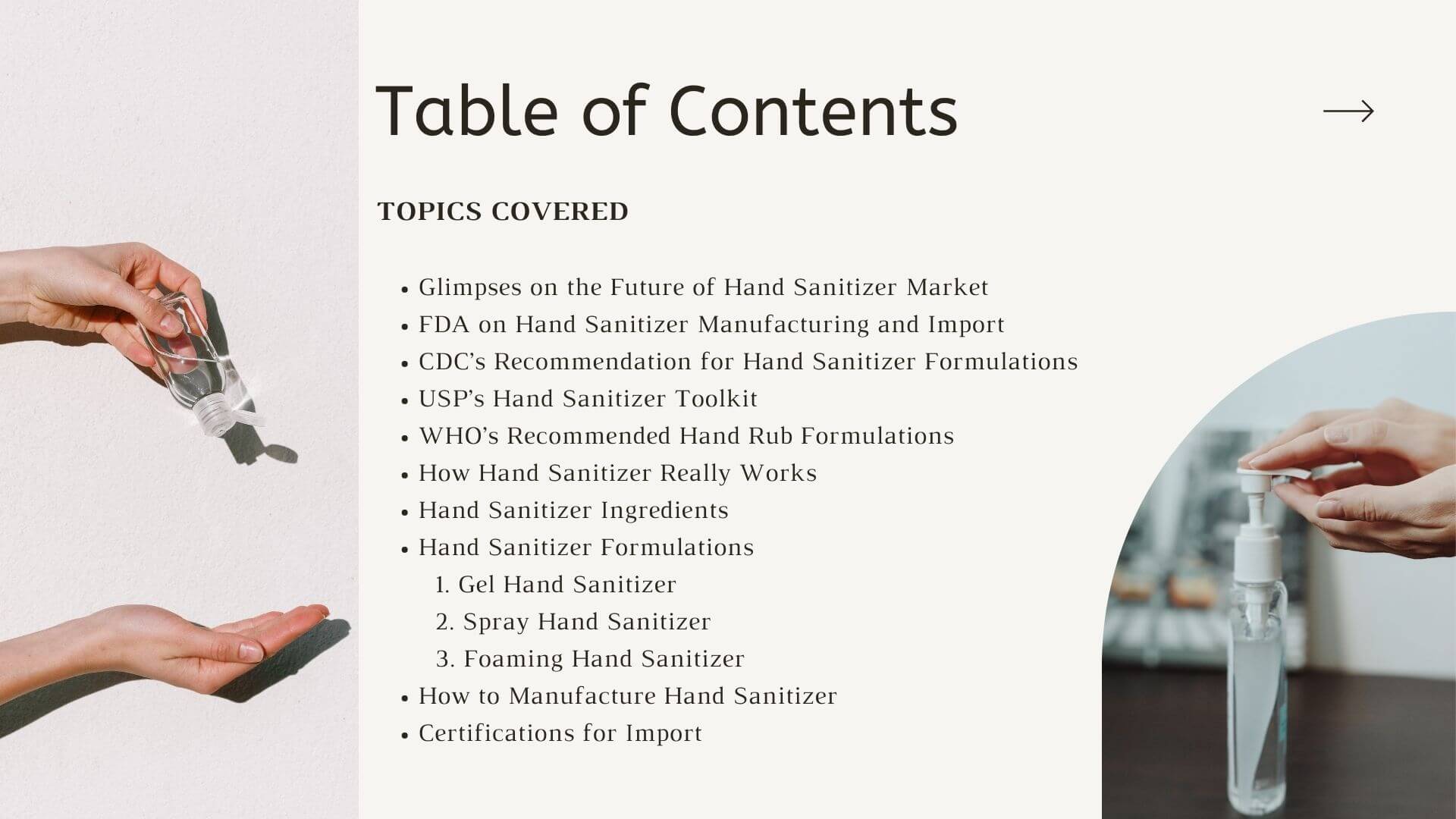 Glimpses on the Future of Hand Sanitizer Market
According to the Centers for Diseases Control and Prevention (CDC), in the event there's no soap and water available, you can use alcohol-based hand sanitizers for disinfecting your skin.
Hand sanitizers have recently become, not just a hand cleanser when you're on-the-go, but also an important staple for hospitals, offices and households. Due to the Covid-19 scare of contracting the deadly disease, people have found it necessary to maintain proper hand hygiene.
Sales have surged, and so did the price hiked
Because of the sanitation frenzy, the hand sanitizer market has grown, leading to a supply shortage. In the latest report of the Global News Wire, the market size for hand sanitizers is worth at 1.97 Billion by 2026.
And, due to the alcohol-based hand rubs scarcity, it eventually encouraged a lot of volunteering local manufacturers to aid the growing demand. Globally, you can find a lot of beverage distilleries, perfume makers and cosmetic factories retooling production lines and making hand sanitizers.
FDA on Providing Regulatory Relief For Hand Sanitizer Manufacturing and Import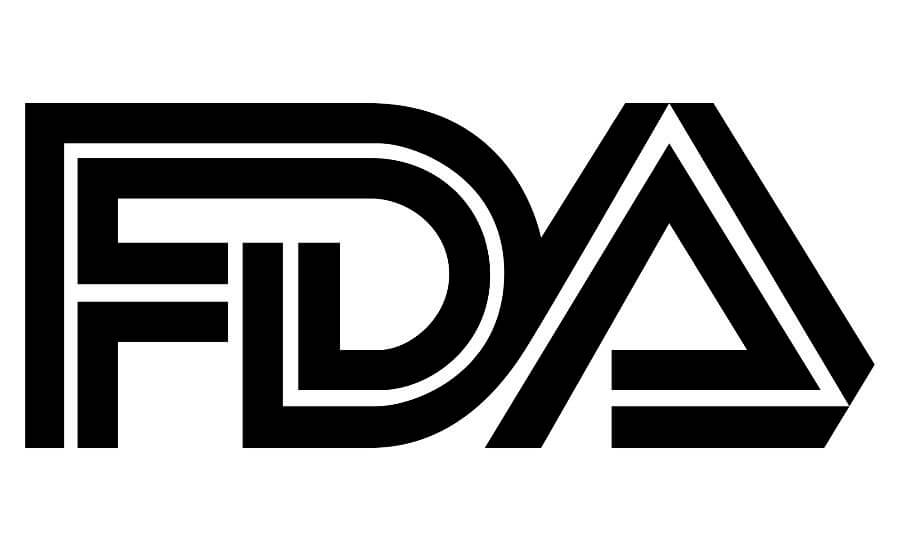 Due to the high demand, the Federal Drug Authority (FDA) has temporarily issued guidelines for the manufacturing and compounding of hand sanitizers during this global crisis. The FDA believes that this will enable rapid production of hand sanitizers to aid more hospitals and consumers.
Aside from this, the health agency also relaxed some federal regulations to hasten the supply chain movement for Covid-19 essential products, which includes hand sanitizers.
See: "Policy for Temporary Compounding of Certain Alcohol-based Hand Sanitizer Products During the Public Health Emergency".
CDC's Recommendation for Hand Sanitizer Formulations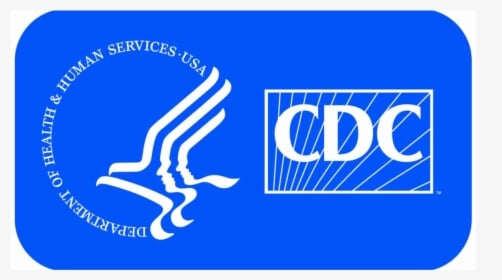 The Centers for Disease Control and Prevention (CDC) says alcohol-based hand rubs having greater than 60% ethanol or 70% isopropanol alcohol content can effectively kill Covid-19 on the hands. Below this concentration (60%), the solution will not be enough to eliminate viral activity.
See: CDC's Hand Hygiene Recommendation
USP's Hand Sanitizer Toolkit
The United States Pharmacopeia (USP) has also offered a hand sanitizer toolkit to aid manufacturers during the global pandemic. This aims to educate manufacturers on the proper procedures and guidelines in compounding hand sanitizers.
Furthermore, the USP hand sanitizer toolkit keeps formulations having 80% ethanol or 75% isopropyl alcohol concentrations. Keep note that final concentrations according to the USP formulas is around 80% ethanol or 75% isopropyl alcohol. This aligns with the formulations set by the World Health Organization (WHO).
See: USP Hand Sanitizer Toolkit
WHO's Recommended Hand Rub Formulations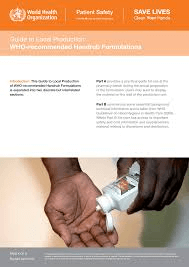 Lastly, the WHO also released their own procedures/guidelines on how to make batches of alcohol-based hand sanitizers having 75% v/v final concentration. This aims to help different countries on local production of alcohol-based hand rubs. Specifically, this document specifies a more effective, tolerable and cost-efficient formulation that addresses the needs of healthcare facilities for bulk hand rubs.
See: "Guide to Local Production: WHO-recommended Handrub Formulations"
How Hand Sanitizer Really Works
Alcohol is one of the oldest disinfectants in history. It works by killing viruses and germs, as well as cleaning wounds from dirt. For alcohol hand sanitizers, alcohol works by denaturing proteins and disrupting the virus' activity and metabolism.
Hence, keeping an eye on the alcohol content is an essential parameter for manufacturers to market their product for killing Coronavirus.
Hand Sanitizer Ingredients
Hand gel formulations basically consist of an active ingredient, either an alcohol or non-alcohol ingredient, a gelling ingredient, conditioner and an antioxidant.
1. Active Ingredient
The active ingredient is the pharmaceutical ingredient which activates the solution. In hand sanitizers, it is the component which makes the solution work whether, for antimicrobial, antiviral or antibacterial effects. There are two main types of active ingredients which are alcohol and non-alcohol.
Alcohol
The FDA regulates 3 active ingredients for hand sanitizers, 2 of which are alcohol.
When basing formulations from the USP toolkit and WHO, we would want to create more reliable final concentrations. The active ingredients would be Ethyl or Isopropyl alcohol introduced in the mixing vessel at a high concentration of 96% to 99%. Upon blending with other ingredients (humectants and hydrogen peroxide), the final solution would be 70 to 90% alcohol.
Alcohol-Free
The FDA also regulates the Benzalkonium chloride as an active ingredient for non-alcohol hand gels. However, Benzalkonium chloride does not kill viruses and bacteria on the hands.
2. Denaturants
The FDA also specifies another important ingredient which is denaturants. Denaturants are compounds with bitter tastes, discouraging children from drinking hand sanitizers. The FDA strictly warned manufacturers to add this compound as there have been a lot of reported cases of children accidentally ingesting hand sanitizers.
3. Humectants
In many cosmetic formulations, you can find humectants. Hair conditioners, facial creams, eye lotions and soaps contain an ample amount of humectants to nourish the skin surface.
Humectants are chemical compounds which give a moisturizing effect on the skin when the hand sanitizer They hold the water to help prevent the skin from the drying effect of the alcohol. They lubricate, thicken and emulsify the solution, adding texture and substance to it. The most common humectants are propylene glycol or glycerin.
There are two types of humectants used in making hand sanitizers. These are synthetic and natural humectants. You would find synthetic humectants in hand sanitizer formulations. Natural humectants, on the other hand, are mostly found in DIY hand sanitizer recipes.
These are some examples of synthetic humectants for hand disinfectants:
Glycerin
Tremella extract
Butylene glycol
Sorbitol
Dicyanamide
Sodium PCA
Sodium lactate
Cetyl Alcohol
Cetearyl Alcohol
Stearyl Alcohol
Natural Humectants include:
Aloe Vera – the most common natural humectant in hand sanitizers, which imparts anti-inflammatory properties. It also has anti-acne properties.
4. Hydrogen Peroxide
The CDC notes that hydrogen peroxide is effective in killing yeasts, bacteria, fungi, spores and viruses. Final concentrations of hydrogen peroxide (H2O2) in WHO formulation is about 0.125% by volume. These are used in the surfaces only to deactivate existing germs in the solution before they are used. Too much hydrogen peroxide can cause skin allergies that's why in some formulations, they do not exceed 0.5% of the solution.
5. Emollients
Emollients keep the skin nourished. It's also known to soothe the skin and maintain its healthy quality. There are many types of emollients found in hand sanitizer formulas. These are:
Isopropyl myristate
Aloe vera
Tocopheryl acetate
6. Carbomer
One of the most common binders in hand sanitizer formulations are Carbomer and aminomethyl propanol. These are considered emulsifiers which keep the other components from separating. It also helps thicken the solution in gel hand sanitizers.
7. Antioxidant Vitamin
You can frequently find Vitamin E in most alcogel solutions, hand cleansers and many dermatology formulations. Vitamin E is a form or antioxidant which is fat-soluble, protecting the surface of the skin from the bad effects of solar radiation.
Furthermore, it helps improve skin quality and provides resilience from pollutants. Studies also show that vitamin E can be antitumorigenic and have photoprotective properties.
8. Conditioner
Conditioners or conditioning agents are added in hand sanitizers to soften the skin. The most common skin conditioner is Behentrimonium Chloride. This is a plant-based, natural conditioning agent which not only makes the skin smoother, but also acts as a preservative.
9. Fragrance
Fragrances are not required in hand sanitizer recipes, however, they do add an extra appeal to hand sanitizers. According to Alpha Aromatics, these are the following fragrances most commonly used found in making scented hand sanitizers:
Sugared Lime and Citron
Wisteria Blossom
Iced Mint Verbena
Raspberry Seed and Violet
Cherry Blossom
Matcha Tea and Aloe
Hand Sanitizer Formulations
For temporary compounders, they are not allowed to use any active or inactive ingredients aside from the ones specified in the USP toolkit. The toolkit includes formulations and ingredients regulated by the FDA, CDC and WHO.
The following formulation is followed for temporary compounders:
80% Ethanol Alcohol in an aqueous solution, denatured according to the Alcohol and Tobacco Tax and Trade Bureau regulations (27 CFR part 20) or 75% Isopropyl Alcohol in an aqueous solution
Glycerol (1.45% v/v)
Hydrogen peroxide (0.125% v/v)
Sterilized distilled water
Otherwise, hand sanitizer manufacturers have different formulations. These formulations may depend on the three types of antibacterial sanitisers. These are hand sanitizer gel, spray and foaming hand sanitizer.
1. Gel Hand Sanitizer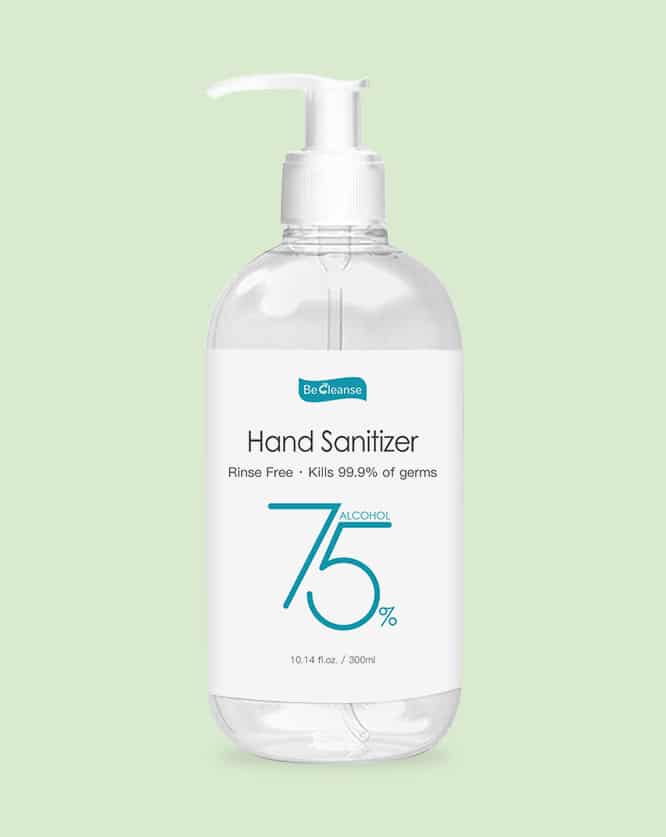 Hand Sanitizer Gels usually contain greater than 60% ethanol or 70% isopropanol and a gelling ingredient. Other ingredients include deionized water, emollients, conditioners, fragrances.
2. Spray Hand Sanitizer
Hand Sanitizer Sprays are more liquid than waterless hand sanitizers. The WHO formulation is a good example of a more liquidized alcohol hand sanitizer which can be made poured into a spray bottle.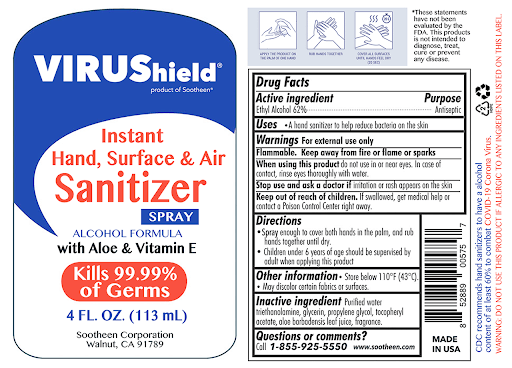 3. Foaming Hand Sanitizer
Composed of deionized/distilled water, surfactant, foaming agents, moisturizing agents, and disinfectants.
Foaming formulations usually have cleansing ingredients like in liquid hand soaps and wipes. Its ability to foam provides an enhanced aesthetic and frothy appearance, while incapacitating microbial activity on the skin.
How to Manufacture Hand Sanitizer
There are three important processes involved in manufacturing hand sanitizers. These are:
preparing the hand gel formulation for batch production,
carrying out the mixing process and complete homogenization, and
filling bottles, capping, labeling and finally, packaging into boxes for delivery.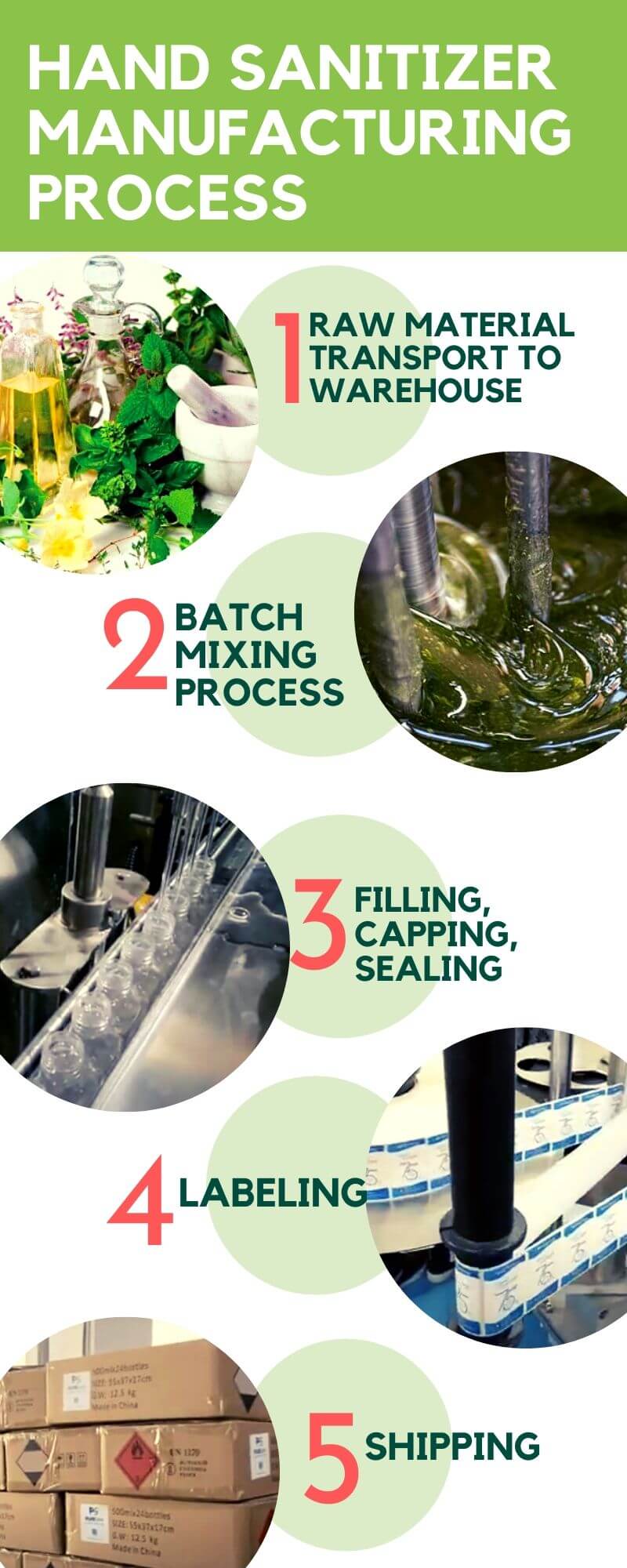 The Mixing Process
In an industrial setting, an automated hand sanitizer mixing equipment is used for batch mixing. When ingredients are mixed, they form a viscous solution. We consider parameters such as viscosity, speed, temperature and pressure requirements during the mixing process.
The ingredients are allowed to completely mix then homogenize with the gelling ingredient.
At BeCleanse, we use an industrial high shear blender that does the complete emulsification and homogenization, allowing an agglomerate-free and uniform gel/liquid solution.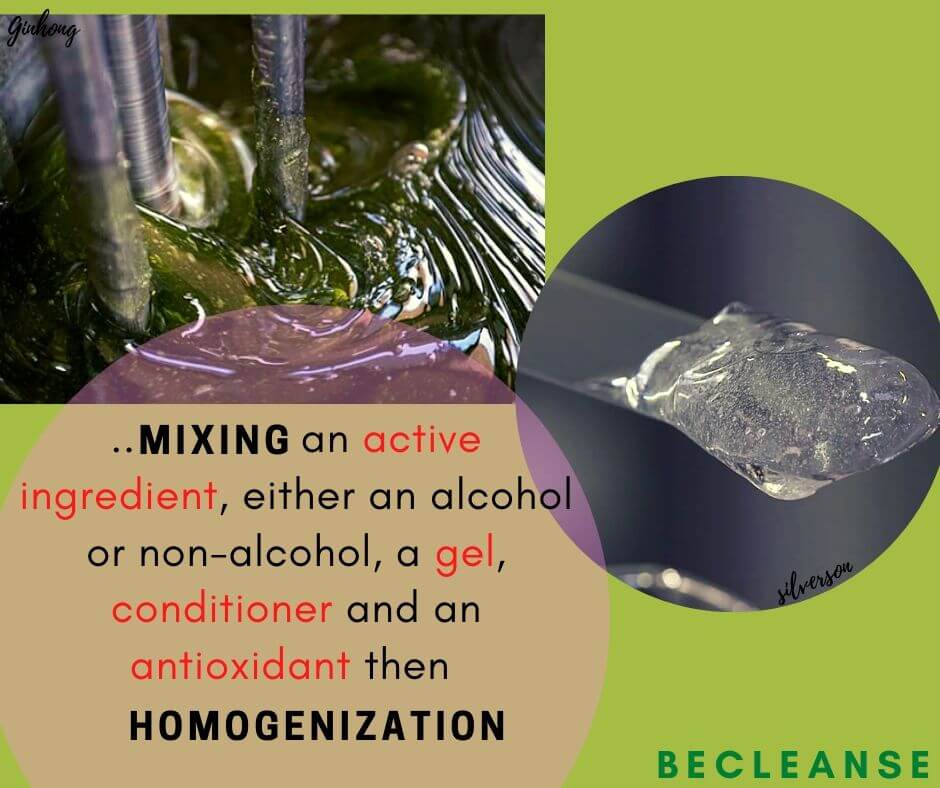 The mixing process can be visualized as follows:
Thickener, in powder form, is initially poured in water and mixed until a viscous solution is formed.
During the second phase, a high concentration alcohol (96% to 99%) is poured into the mixing vessel with the solution until it forms a uniform product.
Solubilizing agents, such as Triethanolamine, are introduced in the vessel. This allows adjustment of the PH level of the solution.
Humectant is added.
Fragrance and other additives such as preservatives and coloring are added.
The ingredients are mixed until a uniform texture is formed. The alcohol concentration would have been diluted to 60 to 95%. This will depend on your chemical formulation.
Filling Process
After obtaining a complete uniform gel-like solution, hand sanitizer bottles can now be automatically filled. This can be achieved with an automatic filling machine in a packaging line.
BeCleanse uses a number of PLC-operated filling machines, making it possible to efficiently fill bottles with pre-set volumes of hand sanitizer per container. They are equipped with servo-motors and pneumatically-driven devices which can accurately dispense liquid solutions based on volumetric weights.
This way, our hand sanitizer factory can mass produce bulk hand sanitizers for sale more efficiently. Our machines can fill and produce over millions of hand sanitizer bottles in a month.
Capping Process
For the capping process, BeCleanse uses capping machines for seamlessly securing caps in bottles or tightening hand sanitizer screw-capped containers. These machines have four PLC-operated rollers or heads which will apply torque on the threaded caps to the neck of the bottle.
Labelling
Lastly, we put the label on each bottle. At our factory, we have labeling machines to automatically wrap labels around each container. Since we produce a thousand inventories per day, we use high quality, PLC-operated automatic labelers. We also customize branding if customers request for private label products for their hand sanitizer brands.
Certifications and Regulations on Manufacture and Import of Hand Sanitizers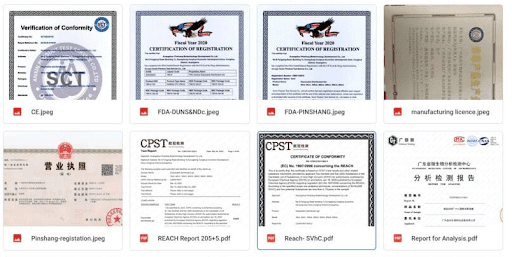 Hand sanitizer regulations are different in each country. In many countries, alcohol-based hand sanitizers are regulated under cosmetic regulations and require proper labeling. These products would also need to comply with Good Manufacturing Practice for cosmetic production or ISO 22716:2007.
In the US, the FDA regulates antibacterial hand sanitizer and is considered as an OTC Monograph Drug.
For importing or manufacturing hand sanitizers, a company would have to comply with the following regulations or must have the following certificates. This is to consider their products as marketable and can be distributed to stores or groceries for sale.
1. FDA Hand Sanitizer Regulations
Requirements include the following:
US FDA Registration
NDC Labeler Code
Label Compliance
GMP Compliance (21 CFR 211)
OTC Monograph Compliance
US FDA Registration
In the US, hand sanitizer manufacturers, re-labelers and re-packers should register their factory or establishment with the FDA. Exporters who are importing hand sanitizers to the US do not need to register with the FDA. However, they would need a customs filer or customs broker to file and declare their company's registration number to the FDA.
NDC Labeler code
Drugs listed under the FDA will be assigned with a 10-digit NDC (National Drug Code) number. When a hand sanitizer is imported, again the Customs broker will have to declare the NDC number with the FDA.
Labeling Compliance
Antiseptic hand disinfectants have a label or "Drug Facts" written on the bottle. This, too, must comply with the drug labeling requirements of the FDA. The label should include the following
hand sanitizer brand name or identity,
net quantity of contents,
name and place of business (manufacturer, packer, or distributor),
expiration date, and
Drug Facts portion which specifies the active ingredients and inactive ingredients, warnings, uses, purpose, directions, and contact information.
OTC Monograph Compliance
The FDA-approved active ingredients in the OTC Monograph are:
Ethyl alcohol or Ethanol ( 60% to 95%)
Isopropyl alcohol (70% to 91.3%)
Benzalkonium chloride (non-alcohol)
2. SGS Certification
SGS is a recognized testing and inspection company for auditing manufacturers, importers and distributors to ensure the quality of their products. Moreover, efficacy claims of the hand sanitizer would have to be proven with several tests in the SGS state-of-the-art testing facility.
Obtaining an SGS certificate means a manufacturer or importer's hand sanitizer product is eligible for consumer use, without any poor quality ingredients.
3. Manufacturing Safety Data Sheet (MSDS or SDS)
Due to its alcohol content, hand sanitizers are categorized as hazardous solutions. In manufacturing and shipping these products, a Safety Data Sheet (SDS) is needed.
An SDS Sheet contains health data and communicates a product's chemical information. Importers need to provide this document when selling hand sanitizers. Because of the global crisis, free SDS is being provided by the UL for ethanol-based and isopropanol-based WHO-recommended hand sanitizer formulations.
Final Words
BeCleanse is a hand sanitizer manufacturer in Guangzhou, Guangdong Province, China with many years of experience. We have exported to different countries such as in Europe, the United States, Australia, Southeast Asia and other countries. We offer wholesale hand sanitizer gels as well as customization and private labelling services. Contact us for a quotation!