Today, the panic-stricken population due to Covid-19 left many Hand Sanitizers suppliers, even the ones locally near you, without stock. If you are looking for a reliable hand sanitizer gel supplier who can ship internationally, have a look at this list.
Here are 5 of the best exporters who have in-stock supplies. They offer quality-wise, FDA-approved pandemic supplies including 60 to 70% alcohol-based sanitizer at reasonably low costs.
Note: We will be updating this list according to the availability of stocks of hand sanitizers.
Type of business: Hand sanitizer supplier, private label manufacturer, contract manufacturer, OEM service, distributor
Location: Shenzhen, Guangzhou, China
Nearest Port: Shenzhen port
Main markets: Asia, USA, Oceania, Europe, Australia, and other countries
Certificates: CE (EN1499 & 1500) and FDA certificates, MSDS and Dangerous Goods Transport Packaging Report.

BeCleanse is a China hand sanitizer gel supplier having 11 years of experience in the manufacture and distribution of these products. They mass produce not only sanitizer gels, but also hand sanitizer sprays and foam.
Having a certified factory with a large production capacity means the company retails for a very cheap cost. At the same time, antibacterial hand gels are quality tested according to the FDA, WHO and CDA requirements. Each bottle contains not below 75% alcohol ensuring combative strength against COVID-19.
BeCleanse offers private labeling for in-stock and customized hand sanitizers. The Minimum Order Requirement (MOQ) for retailers is as low as 100 pieces. If you want to opt for private labeling your products with your own brand, logo and ingredient choices, the MOQ is at 10,000 to 30,000 pieces.
Currently, the company holds a large inventory of hand sanitizers which are readily available for shipping. BeCleanse has affiliated with a freight company to easier and transport goods once you place an order.
In this time of need, the company will take care of exporting and forwarding orders into your country. They also provide door-to-door and DDP methods.
*Contact: +86 189-2609-3670‬ or email [email protected]
*Responsiveness: Typically replies within 6 to 8 hours
2. SomCosmetics
Type of business: Private label manufacturer, contract manufacturing, design service, OEM service
Location: Shenzhen, Guangzhou, China
Nearest Port: Shenzhen
Main markets: North America, Oceania, Eastern Europe, Asia
Certificates: CE FDA MSDS and Dangerous Goods Transport Packaging Report.


SomCosmetic, a hand sanitizer supplier in China, is dedicated to help other countries fight Coronavirus with high quality hand sanitizers at a cheap cost. The company meets health requirements and delivers various markets' demand.
SomCosmetic currently has 300ml and 500ml hand sanitizer bottles at hand, and also offers antibacterial liquids, foam, spray, and gels. Moreover, for customized hand sanitizers, the company also offers private label services. This includes custom logo, container and packaging.
Upon ordering, SomCosmetic will handle your export and forward to your country.
Contact: +86 159-1947-0749 or email [email protected]
Responsiveness: Typically replies within 6 hours
Type of business: Supplier, Distributor, Exporter, Manufacturer with OEM/ODM factory
Location: Nanjing, China
Nearest Port: Port of Nanjing
Main markets: over 70 countries of distribution
Certificates: CE, FDA, ISO 14001, ISO 9001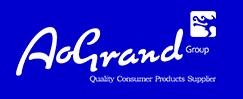 AoGrand houses a variety of cleaning materials and disinfectants, but their hottest products now are alcohol hand sanitizers and bleach cleaner disinfectants. Among other products include washing powders, soaps, detergents, mosquito repellants, aerosols, tissues and baby products.
The company supplies branded Cleace hand sanitizers with 75% concentration available with 236mL, 500mL, 1.5L and other capacities.
The company has over 18 years experience in the supply and trade industry, their warehouse covering over 70,000m2. Their production capacity is over 100000+ antibacterial liquids and 30000+ soaps, enabling AoGrand to offer bulk products at a really cheap cost.
Contact: +86-25-57850785 and email at [email protected]
Response time: within 24 hours
Type of business: Manufacturing, Packaging and Supplying, OEM/ODM, Contract manufacturing
Location: Jiangsu, China
Nearest Port: Shanghai Port
Main markets: South America, Europe, Africa, Domestic
Certificates: ISO9001:2015, ISO14001:2015, HACCP, FDA, GMPC and BRC, ERP


Jiangsu Longliqi Group Co., Ltd, established in 1896, specializes in the production of personal care and home cleansing products. Longrich grew to be one of the top daily chemical manufacturing companies in China, with a 1.8 million sq. m. headquarters manned by 3500 staff members.
Longrich offers sanitizer gels in various sizes, namely: 50ml, 100ml, 236ml, 500ml, and 1L, formulated with moisturising & anti bacterial properties.
The company accepts orders for US $1.5/pc for a MOQ of 10,000 pieces for their 500ml variant.
The company has grown on exports with clients internationally such as Marks&Spencer, Staples, Carrefour, Rite Aid, GSK, Unilever, Walgreens, ALDI, Ahold, T. J. Morris, 151, Aquafina, Woolworths, Etos, Dollar Tree, 99p and others.
Longrich ensures on-time shipping and the best price when you order, along with tested quality of their hand sanitizer products.
Type of business: Supplier, Distributor, Exporter, also owns OEM/ODM factory
Location: Shanghai, China
Nearest Port: Port of Shanghai
Main markets: over 70 countries of distribution
Certificates: FDA, CE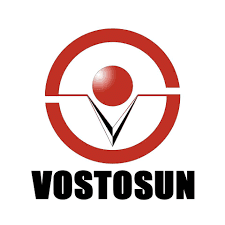 Shanghai VOSTOSUN Industrial Co., Ltd, an industrial company with operations in production and sales, is an all-around company with regards to medical products.
Their production and sales involve disposable medical and surgical products, KN95 and goggles, protective clothing, portable models and other medical equipment.
Along their product line, Vostosun also produces Alcohol in 75% solution in variants.
Contact: 86-21-6840-8185/8186; email: [email protected]
The Covid-19 Outbreak
According to the data gathered by John Hopkins University, the Novel Coronavirus (COVID-19), has spread to at least 177 countries. COVID-19 first appeared in Wuhan, China last December.
Fatalities have reached over 37,800 in nearly 787,000 cases worldwide, and over 166,000 recoveries.
Its Impact on Hand Sanitizer Supply
Handwashing is the best way to counter the disease, however, a hand sanitizer is greatly needed when you are outside and there's no water available.
For instance, when you are out buying commodities or when you're driving, finding a place for handwashing is almost impossible. In the hospital setting, hand sanitizers are critically needed by health workers and frontliners to constantly clean and disinfect their hands.
Due to the enormous increase of demand, with almost 1400% growth in use, it is getting more difficult to get a hold of hand sanitizers.
Sourcing Hand Sanitizer Gel Supplies in China: What's the Cost?
When you buy hand sanitizers In China, the typical price ranges from 0.1 to 2.5 USD per piece for a certain MOQ. The minimum number of bottles differ depending on the volume per bottle. Suppliers can offer as low as 100 to 500 MOQ. Others will typically require 10,000 orders.
When Will the Sanitizer Gel Supply Reach You?
Because of the shortage of bottles, pump dispensers and chemicals, it will take 20 to 40 days before you get your orders. For suppliers having direct affiliation with a freight company, it might take less time.
The amount of time will also depend on your country's logistics if they are willing to transport goods to your area. But generally, hand sanitizers and other essential goods are more easily transported as they are badly needed by everyone.
Place Your Order NOW
Placing your order now will help you get your products delivered earlier.
Conclusion
We hope the list and our advice helped you choose a reliable hand sanitizer gel supplier. We've covered these companies based on the quality (should have 70% and above alcohol), variety of choices, sustainability and cost per piece.