Searching for a wet wipes manufacturer in the USA to supply your needs? Check out this list of the best American wet wipes companies and get a quote from a supplier today!
In 2020, the global market for wet wipes, normal wipes and baby wipes have shot up in demand. This is largely due to the growing awareness of keeping the hands and skin clean and sanitized to rid of bacteria and germs.
And it's not just the wipes projected to grow at a 5.75 bn in the next 4 years, but also the hand sanitizer market.
If you're in a hurry, here's a quick list of the the best wet wipes companies in the US:
PS. Want an affordable and safer way to buy wet wipes in bulk from a reliable manufacturer in China? BeCleanse is a wholesale supplier of top quality wet wipes, baby wipes and disinfectant wipes. Contact us for a free quotation and prompt service.
Top Wet Wipes Manufacturing Companies
Type of Business: Manufacturer & Supplier
Location: Orangeburg, New York
Certificates/Licenses: FDA Drug Establishment, FDA Medical Device License 2411192, ISO 13485:2003, ISO 9001:2008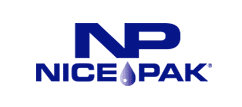 Nice-Pak is a New York-based manufacturing company for wet wipes such as baby wipes, face wipes, antibacterial wipes and many more. The company has a complete array of baby wipes brands, consistently meeting the highest quality standards.
Nice-Pak has several wet wipe factories in the US such as in New York, Jonesboro, Mooresville, Indiana and Arkansas. All of their factories are GMP certified. Their Mooresville plant even has a UL certification for manufacturing OTC pharmaceutical products. They also have a large and state-of-the-art R&D facility for developing their products.
Having pioneered their own innovative wet wipes brands, Nice-Pak has served thousands of industries with reliability and quality.
Key Products:
Antibacterial wipes
Hand Sanitizing wipes
Feminine hygiene
Adult wipes
Brands:
Nice ′N Clean, Grime Boss and Wet-Nap
Type of Business: Manufacturer, Supplier, Exporter
Location: Irving, Texas, United States
Main Markets: US and 175 countries worldwide, 36 manufacturing facilities
Years of experience: 148 years
Certificates: FDA-regulated, ISO certified plant, NIOSH certificate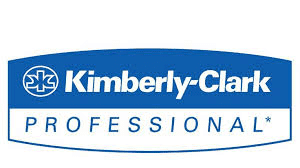 Kimberly-Clark is a American manufacturer of a variety of personal care products which includes adult care, baby care and many more. The company also carries several consumer brands of wet wipes, wet tissue/tissue towels, diapers, flushable tissues, etc.
Kimberly-Clark's Kleenex brand is one of the most popular lines of facial tissue and hand towels. The Kleenex brand also includes antibacterial wet wipes and gentle clean wipes.
Kimberly Clark has multiple distributing networks worldwide.
Key Products/Brands
WypAll
Viva
Scott
Kleenex
Depend
GoodNites
Cottonelle
Type of Business: Manufacturer, Supplier
Location: Oakland, California, US
Years of experience: 108
Markets: US, Europe, Southeast Asia, Australia, China

The Clorox Company is a multinational manufacturer and supplier of hygiene and consumer products. The company has over $6.7 billion of sales and 8,800 employees worldwide. They have several factories worldwide, such as in the US, Philippines, China and Peru.
Clorox offers disinfecting wipes which can be used for daily household cleanups. The company claims it is EPA-registered for effectively sanitizing and killing SARS-CoV-2.
Clorox holds some of the world's trusted brands such as Pine-Sol® cleaners, Poett® home care products, Liquid-Plumr® clog removers and many more. Around 80% of their sales are from their top brands that hold the 1st and 2nd market share in their categories.
Key Products
Cleaners, home care products, clog removers, charcoal, bags and wraps, vitamins, minerals and supplements, etc.
Type of Business: Manufacturer, Distributor
Location: Cincinnati, Ohio
Markets: Asia, US, Australia, Europe, Africa
Years of experience: 180+ years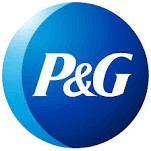 Procter & Gamble is an American manufacturer of wet wipes, disinfectants, personal care products, hand sanitizers and other consumer goods. It has 5 available sectors that includes hair care, skin care, family care, baby care and feminine care products.
The company has over 5 billion consumers worldwide. P&G has manufacturing plants in several locations such as in Cincinnati, OH, Boston, MA, Albany, GA, Bear River City, UT, Jackson, MO, Green Bay, WI and many more.
The company markets a large array of nonwoven wet wipes products popular and sought after worldwide. The company carries flushable wet wipes, baby wipes, sensitive skin wipes, moist towelettes, sanitary wipes and many more.
Type of Business: Manufacturer, Supplier
Location: Racine, Wisconsin, United States
Years of experience: 106 years

S. C. Johnson & Son, Inc. is a global manufacturer of household cleaning products, chemicals and personal care products which includes wet wipes and cleaners. It has over 13,000 employees and an estimated revenue of $10 billion.
Their wet wipes are offered in scented and antibacterial options with pre-moistened and durable tissues for removing dirt in a variety of surfaces. They also offer one of the best baby wipes in the market.
S.C Johnson & Son has a central manufacturing facility and research lab in Waxdale and a sales office in Chicago. They operate in over 70 countries worldwide.
Key Products
Pledge®, Glade®, OFF!®, Mr Muscle®
Wrapping Up
Wet wipes are one of the most important products for personal care and hygiene, baby care and adult care. If you're looking into re-stocking your store with high quality wet wipes and looking into the top wet wipes manufacturers in the US, this post answers your need.