Looking for wholesale hand sanitizers in the UK to supply your community needs to combat COVID-19? Whether it's for the hospital, government, retail shop or online store, we've got you covered. Here are the most reliable hand sanitizer manufacturers in the UK.
First, let's keep you updated with the UK Hand Sanitizer Situation…
In the UK, there's a clear message which prohibits buying a surplus of stocks of hand sanitizers. Such is the serious case of hand sanitizer shortage in the country. And the demand currently soars even higher.
BrewDog and several distilleries have been helping hand sanitizer manufacturers meet its production demand. A week ago, Ineos started building a hand sanitizer factory and planned to finish in 10 days. However, it still isn't enough for each citizen to get one bottle of alcohol hand sanitizer.
Remember, both the WHO and the CDC recommends using hand sanitizers the right way to eliminate the virus from the hands in the event there's no soap and water available.
Top Hand Sanitizer Manufacturers in UK
Below are the most reliable manufacturers and suppliers in the UK who can supply FDA-approved hand sanitizers. In case you want to take a rain-check on the following manufacturers, they may have supplies in the near future.
Headquarters: Portsmouth, PO3 5FU, United Kingdom
Main Markets: EU and USA
Years of experience: 3 years
Certificates: BRC, Sedex, ISO 22716, customer audited and approved, cGMP, SGS

Zidac Laboratories is a manufacturer of personal care, baby, hair, bath and body and men's grooming products. In the personal care sector, the company formulates and manufactures hand sanitizers.
The company has a full state-of-the art factory, running 24 hours a day to cater more of the needs of the country for hand sanitizers. Zidac Laboratories carries their own brand of hand gel called the Zidac Alcohol Hand Gel. It is a top-quality product antibacterial gel.
Top Hand Sanitizer Brands:
Zidac Alcohol Hand Gel is a hand sanitizer which provides protection (EN1276) against viruses. It contains 70% Alcohol and kills 99.9% of bacteria. It is rinse-free and quick to dry. Zidac hand sanitizer has moisturizing elements and skin protection solutions.
Headquarters: Slough, Berkshire, SL1 3UH
Main Markets: England, Wales and to over 200 countries worldwide
Years of experience: 200 years
Certificates: FDA-approved, CE, ISO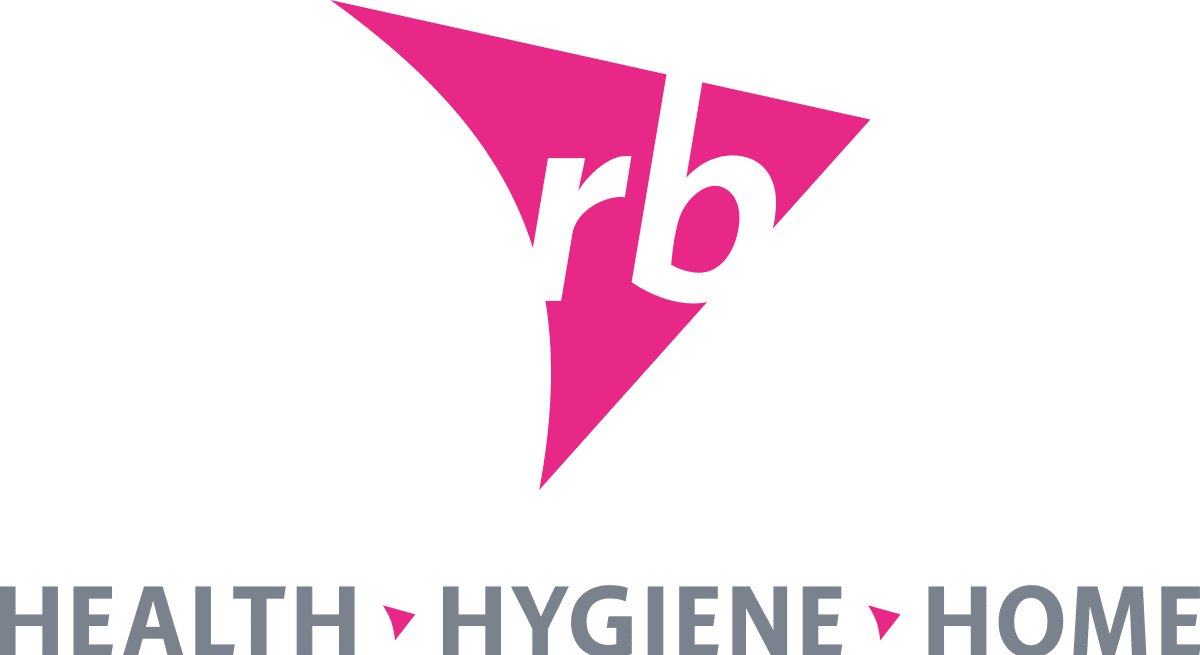 RB is a British conglomerate company manufacturing and supplying healthcare and hygiene products worldwide. The company carries 19 top-quality brands of soaps, hand sanitizers, cleaning agents and solid and liquid antiseptics.
RB is the leading manufacturer of Dettol, a popular antiseptic and hand sanitizer brand in the UK.
Top Hand Sanitizer Brands:
Dettol Hand Sanitizer – available in 25ml, 50ml and 200ml pump bottles and screw cap bottles. It is an instant hand sanitizer containing 69.4% w/w alcohol which can kill Coronavirus on the hands.
Headquarters: Weybridge KT13 0XP, United Kingdom
Countries of Export: Asia, US, Australia, Europe, Africa
Years of experience: 180+ years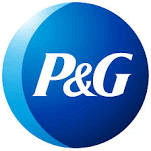 Procter & Gamble is a manufacturer and supplier of alcohol based hand sanitizers and other famous consumer brands. The company has five sectors namely: hair, skin, family, baby care and feminine products.
The company has been an active supporter of Covid-19 precautions by partnering with the government institution to produce more hand hygiene products. P&G is offering bulk hand sanitizer at a low price. Moreover, they are currently manufacturing surface sanitizers in 55-gallon drums. They also offer Safeguard hand sanitizer and DCT hand sanitizer.
Top Hand Sanitizer Brands:
Safeguard Hand Sanitizer Gel – alcohol antiseptic solution having 80% alcohol content. The product is available in 8 fl oz, 16 fl oz and 40.5 fl oz.
DCT Hand Sanitizer
Headquarters: Beaumont Road Banbury, UK
Main market: UK and to over 40+ other countries
Years of experience: 300+ years
Certificates: ISO Quality Accreditation, Environmental Accreditation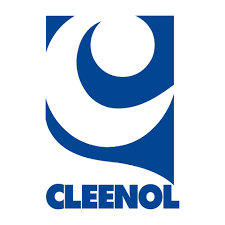 Cleenol is a family-owned company running for more than 300 years. The company manufactures hand sanitizers in bulk in the UK. Cleenol has a streamlined manufacturing process for all its products. It also offers private label manufacturing, contract manufacturing for the UK and other countries.
The company makes hand sanitizers in their environmentally-friendly and zero-waste factory. Aside from this, they make detergents, cleaning agents, soap bars, car wash chemicals and other janitorial chemicals.
Headquarters: London, UK
Main market: UK and Worldwide
Years of experience: 108+ years
Certificates: cGMP, FDA-registered facility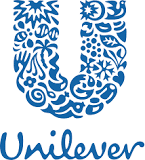 Unilever is a top-quality manufacturer and supplier of many consumer and healthcare products. In total, the company has 35 consumer brands. They are also one of the best UK hand sanitizer manufacturers. Some of their products also include antibacterial soaps, unscented soaps, bath soaps, shampoos and skin care products.
Top Hand Sanitizer Brand:
Lifebuoy – top hand sanitizer brand by Unilever which kills 99.99% bacteria and germs. It also contains moisturizer and Vit. E.
Headquarters: Greenalls Avenue Warrington WA4 6HL United Kingdom
Main market: 16 European countries, North America, Europe, Asia and the Middle East.
Years of experience: 52 years
Certificates: cGMP, FDA-registered facility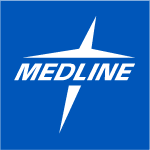 Medline Inc. is a manufacturer and supplier of COVID-19 medical products. They have over 52 years of experience in the medical field. The company initially manufactures medical gowns, but has also supplied products such as COVID-19 test kits and hand sanitizers.
Medline supplies instant hand sanitizers, foaming hand sanitizers and hand gels. They also supply Gojo products such as Purell hand sanitizers.
Top Hand Sanitizer Suppliers in UK
Headquarters: St Boswells TD6 0HH

Astral Hygiene Limited carries hand sanitizers 100ml, 300ml, 1000ml and 1200ml. This supplier has Purell, Sterile and So Sterile hand sanitizer brands. They also provide soap dispensers. The company retails at low prices. You can purchase through Paypal, Visa, Mastercard, or Delta.
Headquarters: Mucklow Hill, Halesowen, B62 8DF, United Kingdom

The company distributes Purell hand sanitizer gels and alcohol gel dispensers. They also have surgical masks. Sizes vary from 300ml pump bottles to 1200ml pump bottles. Hand Cleaners also supplies hand wipes, paper hygiene, face masks, skin creams and dispensers for sanitizers and liquid soap.
You can purchase hand sanitizers through Paypal, American Express, Visa, Worldplay or Mastercard.
Headquarters: Altrincham, United Kingdom

Bio Laboratories is UK's leading supplier and wholesale distributor of health and wellness products. They have a variety of antibacterial hand sanitizer products, as well as cosmetics, aromatherapy and other. Bio Laboratories strictly supplies UK-made products which are REACH compliant.
Top Exporters of Hand Sanitizers to the United Kingdom
You can also order bulk hand sanitizers from China and import them in the UK. Here are some of your options.
Type of business: private label manufacturer, contract manufacturer, exporter to the US, wholesaler (affiliated with freight company for fast and convenient shipping)
Location: Shenzhen, China
Certificates: ISO, cGMP, CE (EN1499 & 1500) and FDA certificates, MSDS and Dangerous Goods Transport Packaging Report.

BeCleanse is a hand sanitizer manufacturer offering 75%, alcohol hand sanitizers. Their products are rinse-free and quick-dry and guarantees eliminating viruses on the hands. Sizes are offered in 100ml, 300ml, 500ml and others. If you want to place your own brand, the company offers affordable private label branding at a low minimum order requirement (MOQ).
Type of business: private label manufacturer, OEM provider, wholesaler, cosmetic manufacturer
Location: Shenzhen, China
Certificates: CE FDA MSDS and Dangerous Goods Transport Packaging Report.

SomCosmetic is a top-quality cosmetic and personal hand hygiene products manufacturer. The company has a large capacity per month which can surely deliver your products in a week or two. SomCosmetic offers antibacterial gels, foam and spray in a variety of sizes.
Conclusion
We hope this article helped you choose a reliable manufacturer or supplier of alcohol based hand sanitizers. If you have no other options of purchasing products in the UK, you can outsource from China. To know more, you can read our article about manufacturers list from China.