Are you looking for hand sanitizer manufacturers in Mexico? Here are 3 trustworthy manufacturers of hand sanitizers who can supply your bulk or retail orders.
Hand sanitizers are one of the key products which can prevent the spread of Coronavirus. That is, if your pocket sanitizer bottle contains at least 60% alcohol. Ethanol and isopropyl alcohol are often used for these products.
In Mexico, you can find a lot of hand sanitizer manufacturers, but you need to make sure they deliver alcohol-based hand sanitizers. Alcohol, as an active ingredient, can disinfect your hands and kill germs, including Covid-19.
There may be a shortage of hand sanitizer supply right now, but suppliers do cater to customers' needs even if it means a longer wait.
And while there are also hand sanitizer companies who are capitalizing on its demand, we made sure the list below
are the reliable ones.
3 Best Mexican Hand Sanitizer Manufacturers
Here are the best manufacturers of Alcohol-based hand sanitizer in Mexico.
Headquarters: 83299 Hermosillo, Son., Mexico
Main Markets: Spain, Mexico and other North American countries
Years of experience: 1 year
Certificates: FDA-tested


Touchland is one of the finest hand sanitizer suppliers and manufacturers in the country. The company markets antibacterial hand sprays in a stylish iPhone-like shape. It's called a Power Mist and it's one of the few stylish hand sanitizers in the market.
The company has its certified manufacturing facility in Zobele, Mexico and has finished its first year in business with $2 million in sales. Touchland offers lower prices for wholesale orders. You can purchase hand sanitizers through Paypal, American express or other credit card options.
Top Hand Sanitizer Brand:
Touchland – A product that contains 6 key ingredients. It contains 67% Ethyl alcohol which can kill 99.99% germs. It also has aloe vera, glycereth-26, antimicrobial radish extract and essential oils. These are sold in 38ml spray mist bottles with 8 types of fragrances.
Headquarters: Naucalpán Estado de México
Main Markets: USA, Canada and Central America
Years of experience: 15 years
Certificates: FDA-tested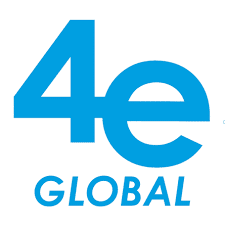 4e Global has one of the top hand sanitizer manufacturing facilities in Mexico. The company is an experienced manufacturer, exporter and distributor of beauty and household products. 4e Global started as a small family owned company with innovative products marketed in local supermarkets. Then it started producing hand sanitizer gels and hand soaps.
Top Hand Sanitizer Brands:
Blumen Hand Sanitizer – an instant hand sanitizer with 70% alcohol and vitamin E. It is available as a clear antibacterial hand gel, or with fragrances and aloe vera. It can also in a variety of sizes such as 2 FL oz, 33.8 FL oz, and 36 FL oz.
Headquarters: Miguel Aleman, Mpio. From Atoyac, Veracruz, Mexico
Main Markets: North American countries and other international countries
Years of experience: 24 years
Certificates: FDA-tested, ISO 9001: 2015, 14001: 2004, 22000: 2005 , Kosher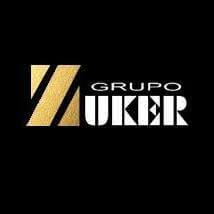 Zuker Group is a Mexican manufacturer of chemical products. The company is an expert in the production and distribution of many types of laboratory liquids. The Zuker Group supplies alcohol-based hand sanitizer gel in 55 gallon drums, and 275 gallon tanks. They offer a minimum order of 20 feet container of bulk hand sanitizer. The price ranges from $650 to $3240.
Wrapping Up
We hope this list helped you find a manufacturer of hand sanitizer in Mexico.
If you got unlucky in your search for available hand sanitizers, you can buy low cost and high quality alcohol-based hand sanitizers from BeCleanse.
BeCleanse is a hand sanitizer manufacturer in China with over a million inventory in stock. The company offers hand sanitizers in bulk and refill with different options for sizes (100ml, 300ml, 500ml, 1L and many more). Contact us now to place your order.