These hand sanitizers meet CDC, WHO and FDA requirements which ensure killing Coronavirus on the hands when applied correctly.
If you are looking for an effective hand sanitizer to protect yourself from the Coronavirus, this list is what you need.
While there are tons of hand sanitizer brands out there, you can never be sure which ones are reliable.
So first, let's filter and review hand sprays and hand gels according to the guidelines set by health organizations.
How to Choose Hand Sanitizers According to the CDC?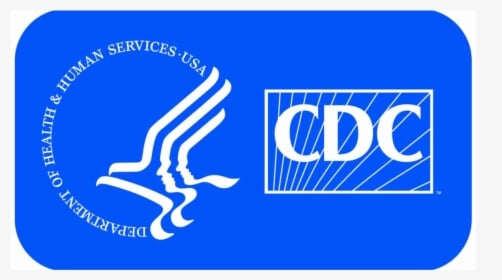 The Centers for Disease Control and Prevention (CDC) recommends using hand sanitizers with 60% to 95% alcohol concentration. An alcohol-based hand sanitizer can effectively kill Coronavirus on the hands when applied correctly.
Basically, alcohol is the active ingredient which mainly kills the virus. It has a denaturing effect which inactivates viral activities.
However, the CDC further says to only use hand sanitizers in the event that there's no soap and water available to cleanse the hands.
How to Choose Hand Sanitizers According to the FDA?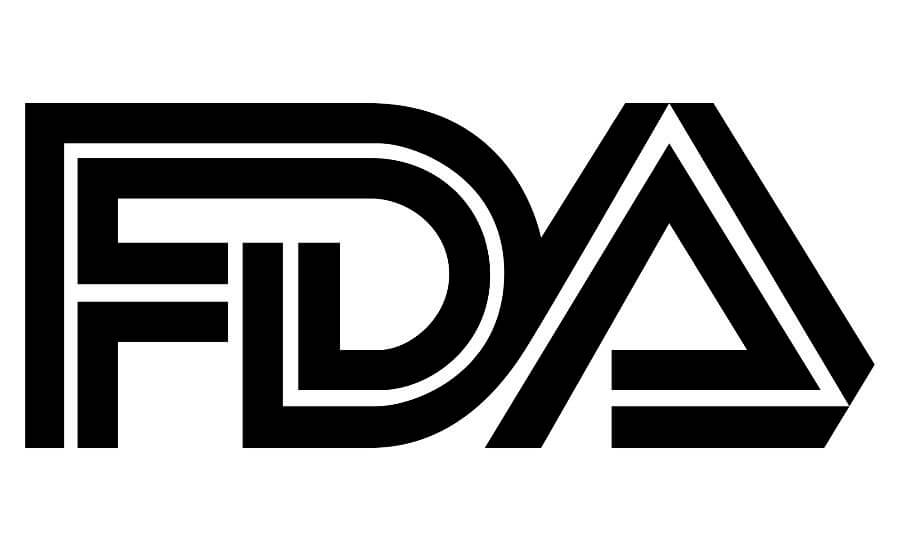 The Food and Drug Administration (FDA) supports the CDC on the proper guidelines of hand sanitizer manufacturing. The organization recommends hand rubs should contain a concentration of 60% to 95% ethanol or isopropanol as an active ingredient. This concentration range has the greatest germicidal efficacy and can reduce/eliminate bacterial counts on your hands.
How to Choose Hand Sanitizers According to the WHO?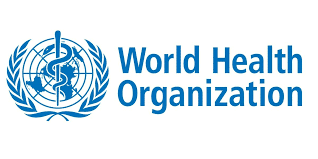 For the World Health Organization (WHO), the golden standard in preventing the spread of COVID-19 is to wash the hands with soap and water. However, the health organization also recommends using alcohol-based hand sanitizers when there's no soap available.
According to the WHO, hand rubs are also great at maintaining good hand hygiene. Hand rubs should also be available in pump dispensers or in more convenient containers for each person.
Top 15 Hand Sanitizer Brands to Look Out For in 2021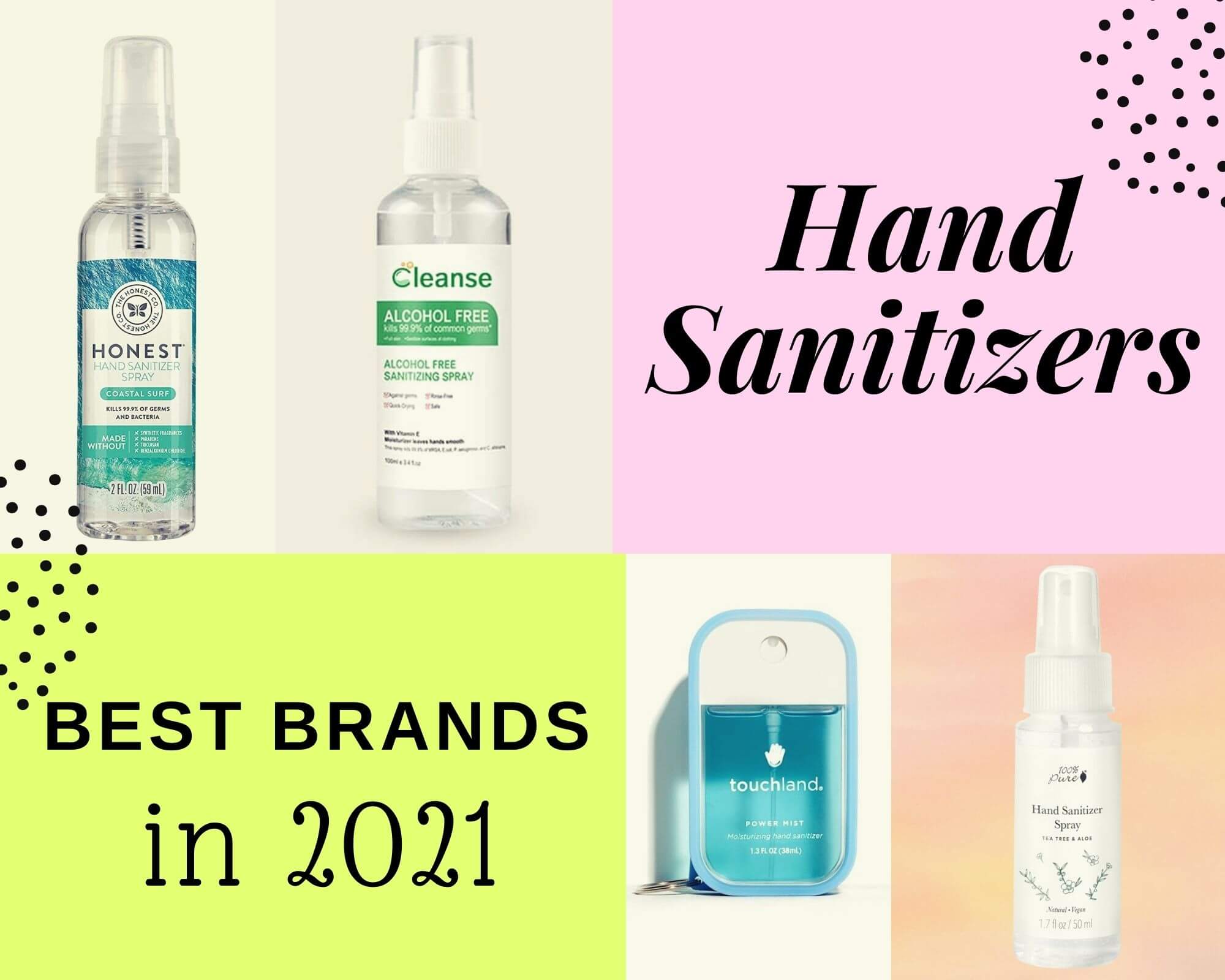 Now that you know which ones are the best hand sanitizer formulations to combat Covid-19, here are the best brand recommendations.
The following hand sanitizer brands have the reliability you need to protect your family from the spread of disease.
1. Purell Advanced Hand Sanitizer, Purell Advanced Naturals
Manufactured by a reputable company named Gojo, Purell is one of the best products in the US market. Purell Advanced Hand Sanitizer contains 70% Ethyl alcohol as an active ingredient.
Not only is it effective in clearing your hands off from Covid-19 and germs, but it also moisturizes your hands. The hand sanitizer gel contains glycerin and fragrance. It's available as a single-use product or as a refill. Options are 1fl oz, 2fl oz, 30ml, 354ml, 700ml or 1200ml.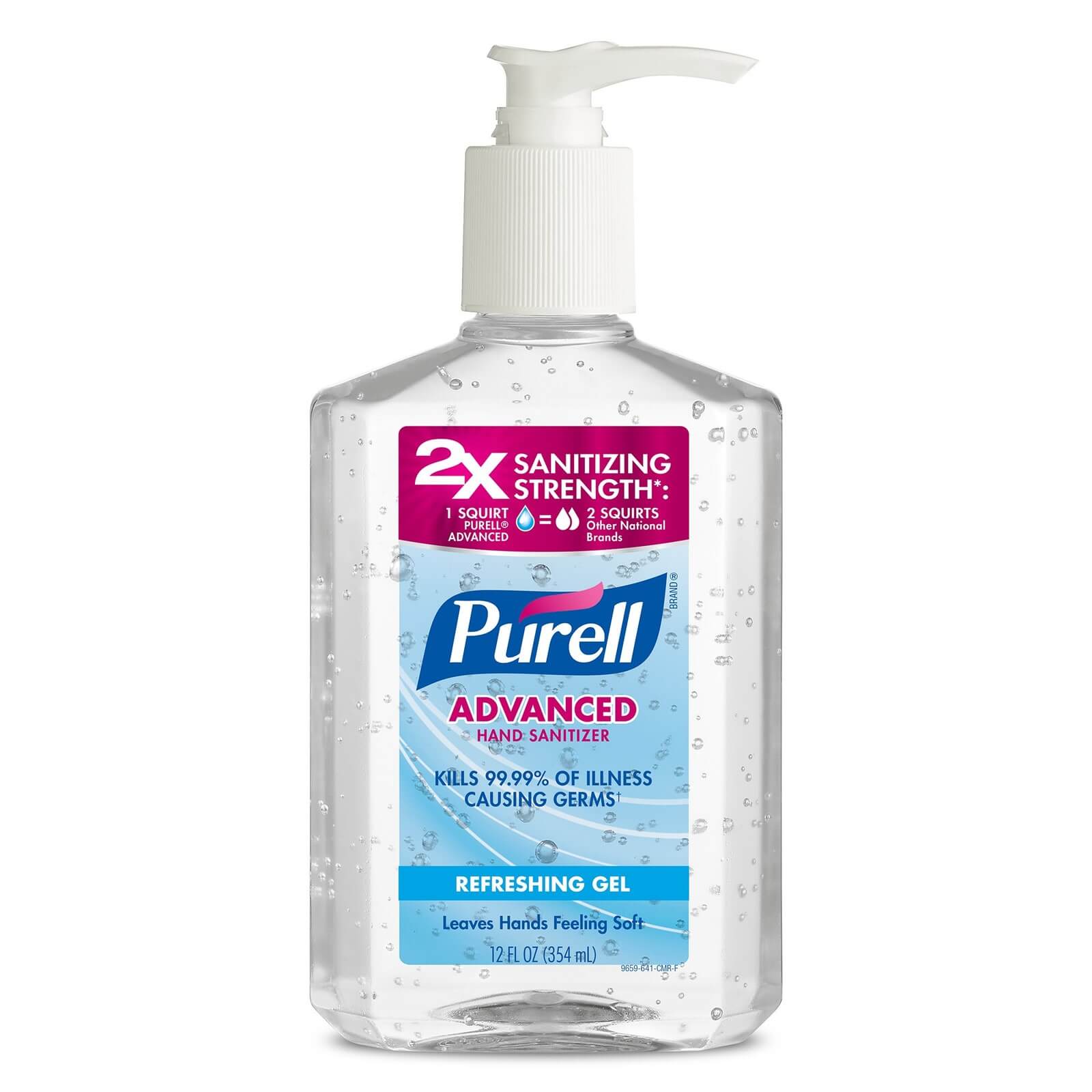 Price: $3 for 12 fl oz (354ml)
2. Honest Hand Sanitizer Spray
Honest is a natural hand sanitizer with glycerin and aloe vera. It effectively eliminates 99.99 percent of germs on the hands and leaves it soft and scented. Quick-drying and very handy, you can use it to clean the hands instantly anywhere you are. It's alcohol content is about 62 percent Ethyl, which guarantees eliminating Covid-19.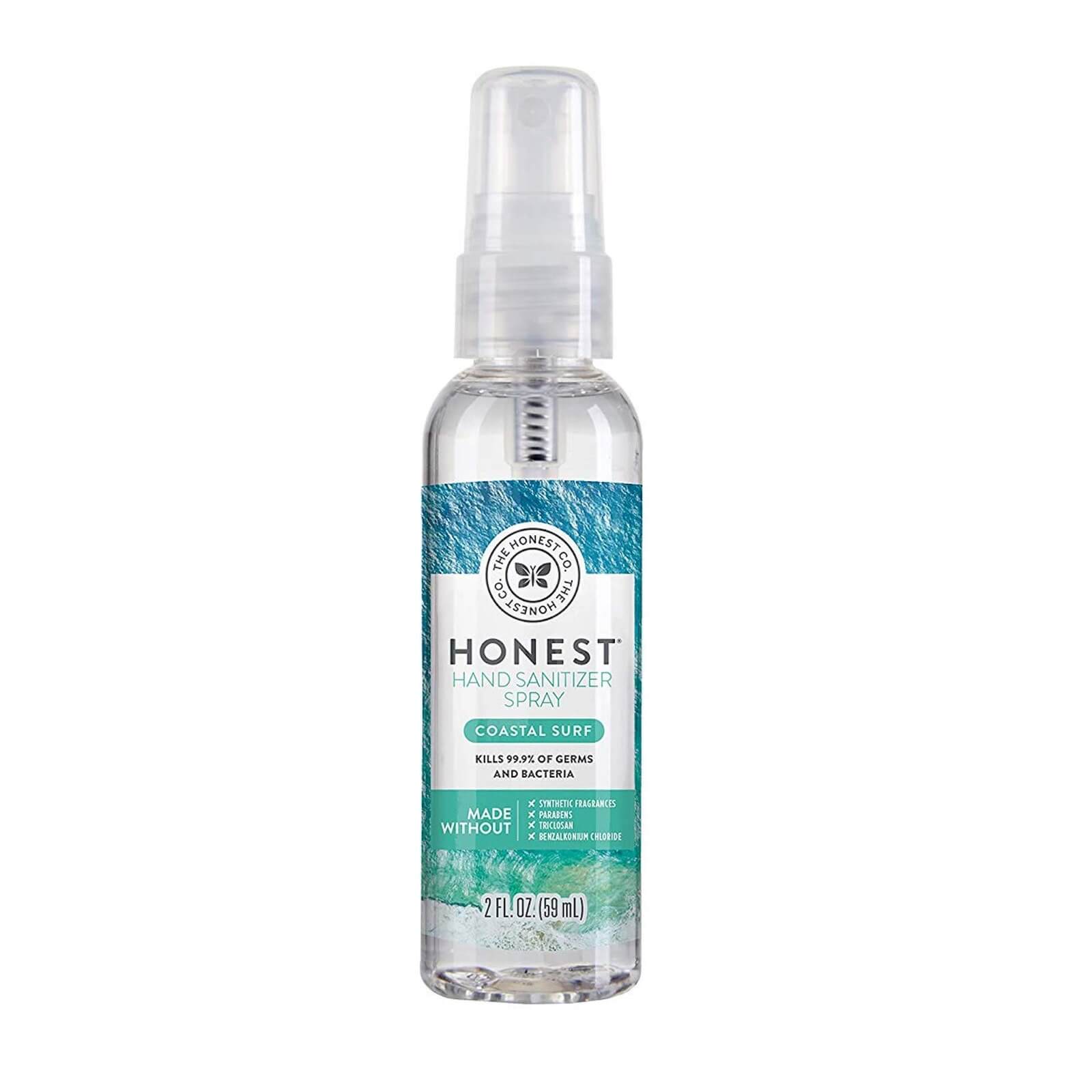 Price: $3 for 2 fl oz (59ml)
3. BeCleanse Hand Sanitizer Gel
BeCleanse hand sanitizer is a clear antibacterial gel with moisturizer and fragrance aside from its 75% alcohol content. It contains glycerin, hydrogen peroxide and water which can effectively clean the hands from COVID-19 and moisturize it. It is also quick-drying, rinse-free and non-sticky.
BeCleanse has a distinct, pleasant smell which is loved by customers. What's more is it is one of the hand sanitizers with the best price and good quality in the market.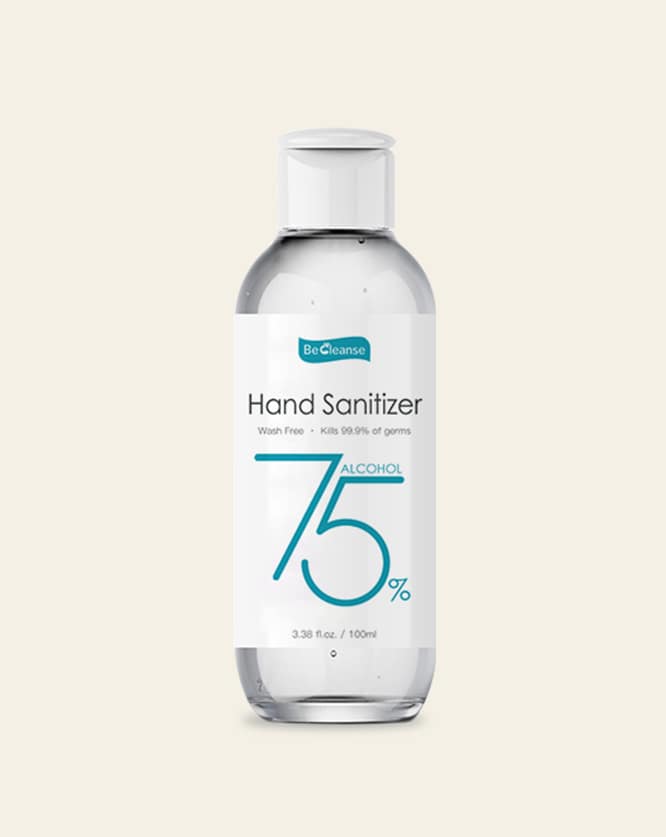 Price: $1.5 for 3.38 fl oz (100ml) bottle
4. CVS Hand Sanitizing Spray Pen
CVS is an easy to use product which has 65% Ethyl alcohol as an active ingredient. A CVS hand sanitizer spray can fit snugly in your pocket or small bags. It has colorants and fragrances which can irritate sensitive skin types. Nevertheless, CSV hand sanitizers moisturizes the skin and brings nourishment with Vitamin E and dimethicone.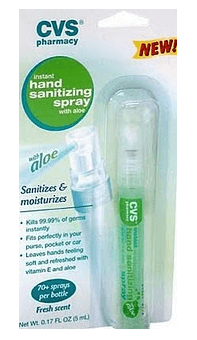 Price: $0.5 for 0.3 fl oz
5. Germ-X Original Hand Sanitizer with Moisturizer
Germ-X Original has a clean and pleasant scent which is contained in a pump style dispenser for conveniently cleaning the hands. It has 62% Ethyl alcohol content and guarantees eliminating 99.99% of germs. It is also more affordable than Purell and other top brands.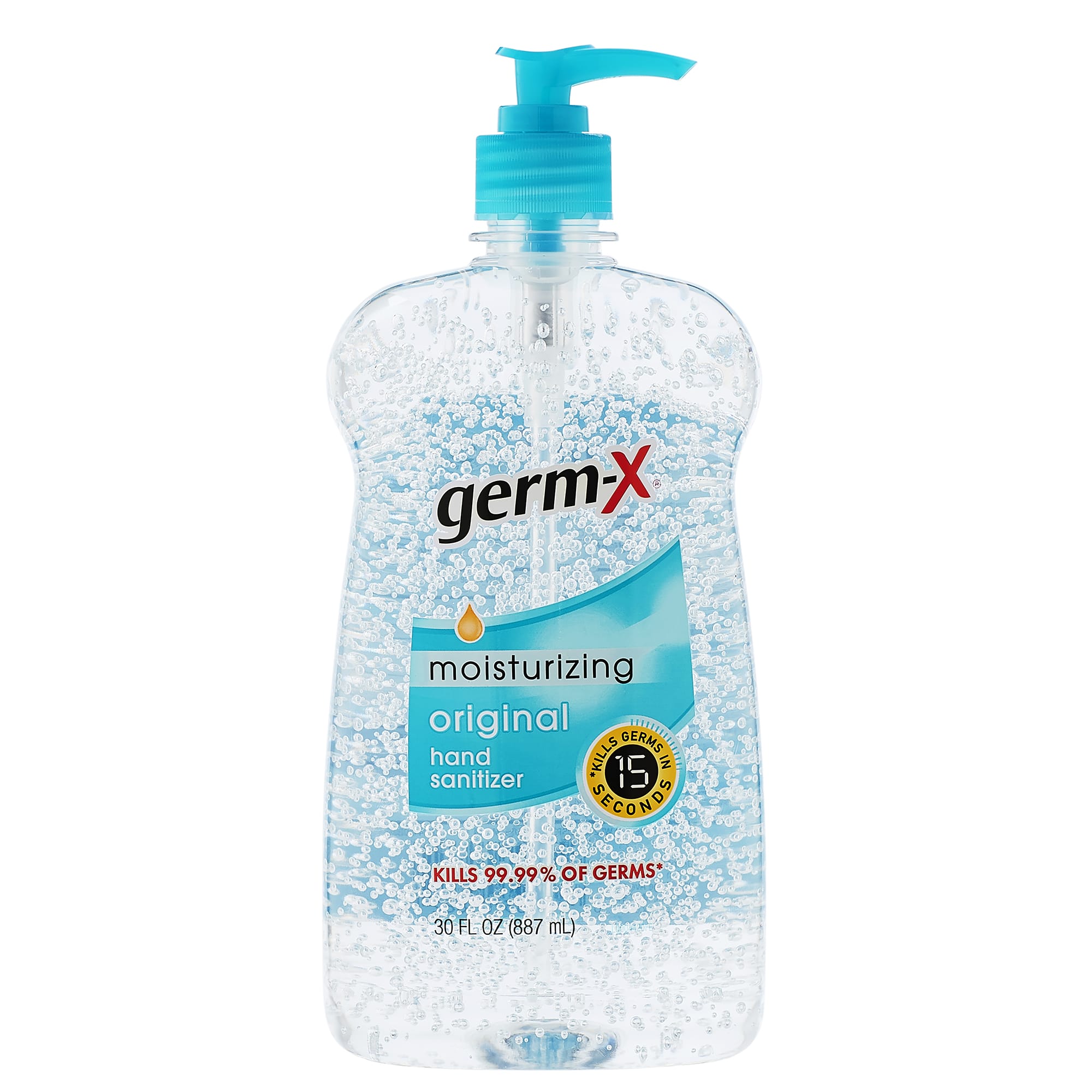 Price: $4 for 30 fl oz (887ml)
6. Touchland Power Mist
Touchland Power Mist is a trendy and effective hand sanitizer mist packaged in a stylish iPhone-like bottle. It contains 6 key ingredients to keep your hands germ-free, scented and fresh. It contains 67% Ethyl alcohol, and can kill 99.99% germs. It also has aloe vera, glycereth-26, antimicrobial radish extract and essential oils. Several fragrances are also available for you to choose.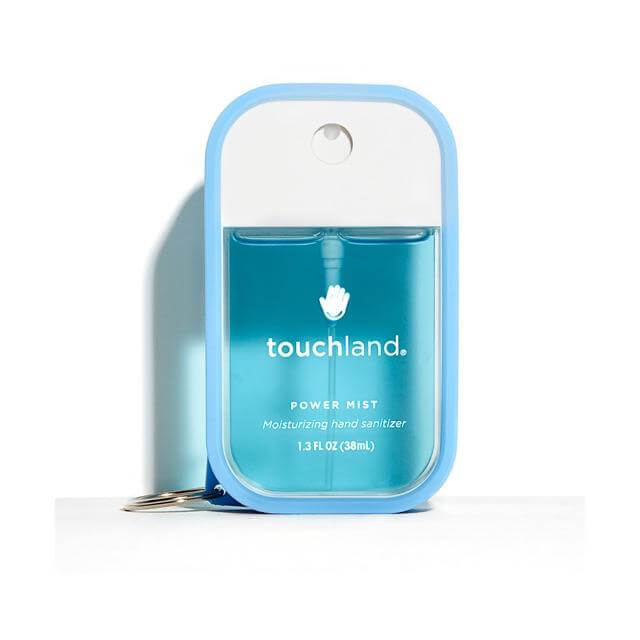 Price: $12 for 1.7 oz (38ml)
7. EO Hand Sanitizer
EO hand sanitizer is an unscented solution with top quality essential oil for rejuvenating the hand. It is an organic-based product formulated in a zero-waste factory of EO, which is originally an essential oil manufacturer. Its alcohol content is derived from natural non-GMO sugar cane Ethanol and present in 62% of the solution.
EO Hand Sanitizer Gel Lavender is one of the best natural products in the market with natural smelling scent and organic ingredients.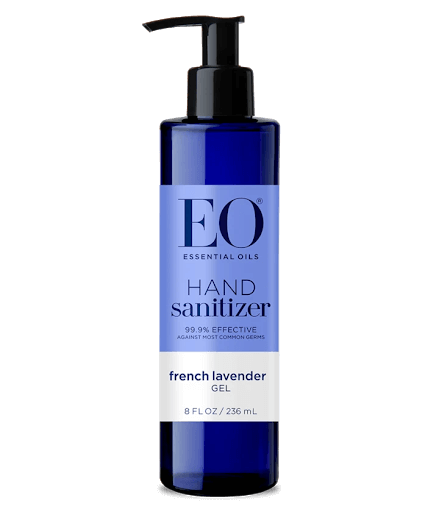 Price: $9 for 8oz (236ml) bottle
8. 100% Pure Hand Sanitizer Spray
This alcohol hand sanitizer spray is made up of 62 percent alcohol. It also has tea tree oil extracts, aloe vera and glycerin. It effectively moisturizes and soothes the skin while removing germs with its antibacterial formulation.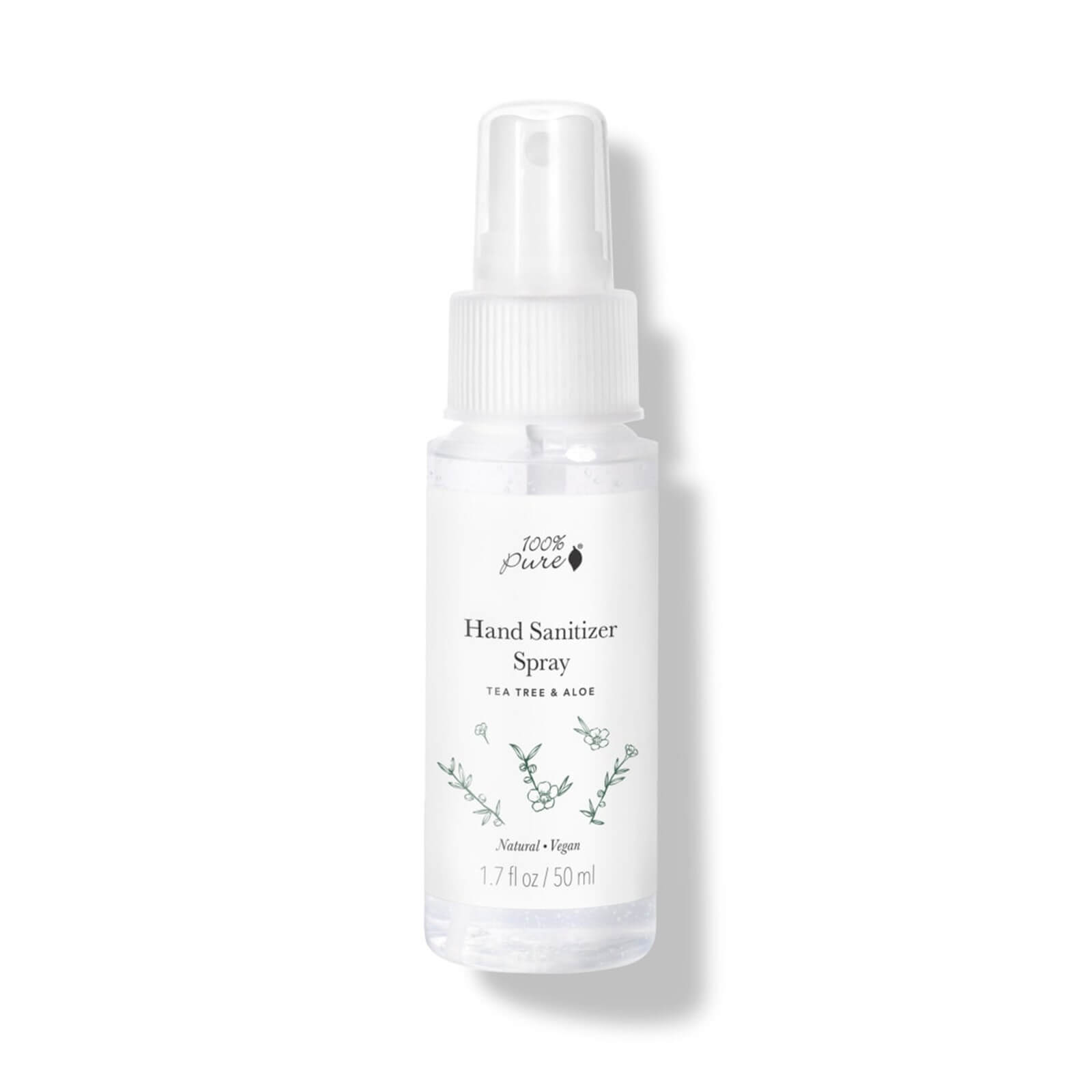 Price: $5 for 1.7oz (50ml) bottle
9. Health Guard Instant Hand Sanitizer Foam
Health Guard hand sanitizer foam is a very affordable product used as a commercial or industrial hand sanitizer.
It has an E2 rating, which combines the power of sanitizing and cleansing in one application. Health Guard is also an effective moisturizer with aloe vera and vitamin E. It contains 62% to 70% alcohol.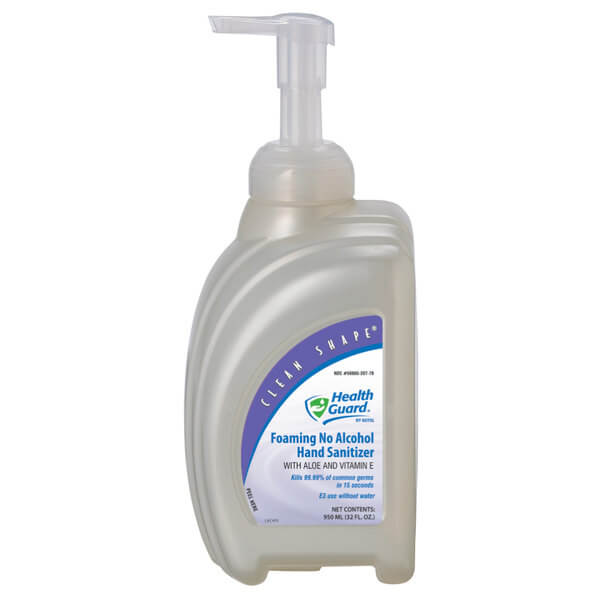 Price: $9 for 950ml bottles
10. Safeguard Hand Sanitizer Gel
Safeguard hand gel has an alcohol antiseptic solution with 80% alcohol. It works great not only for cleansing the hand from Coronavirus, but also works for many types of germs.
It has a unique antibacterial formulation by Procter and Gamble which works great during the flu and cold season. You can buy in 8 fl oz, 16 fl oz and 40.5 fl oz bottles.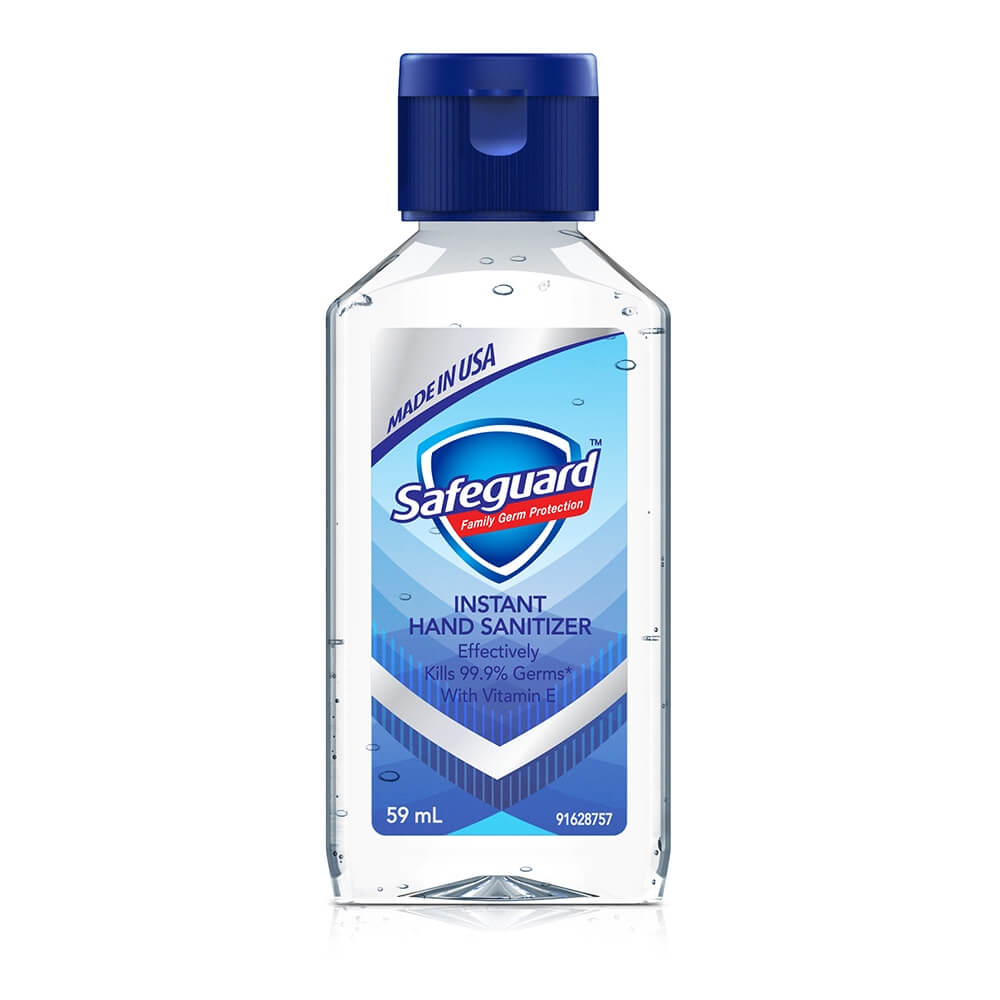 Price: $6 for a 59ml bottle
11. Blumen Instant Hand Sanitizer
Blumen Hand Sanitizers are natural and plant-based products which nourishes your hands and leaves a fragrant smell. It cleanses the hands with 70% alcohol and Vitamin E. Blumen is available in a variety of sizes such as 2 FL oz, 33.8 FL oz, and 36 FL oz.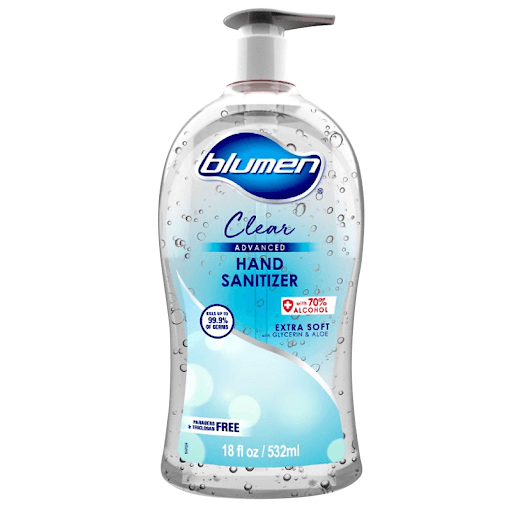 Price: $5 for 18 oz (532ml)
12. Avagard Instant Hand Sanitizer with Moisturizer
Avagard Instant Hand Sanitizer is an antiseptic having moisturizing content which helps prevent skin cracking. It contains an active ingredient of 61% Ethyl alcohol and is available in 88ml, 500ml, 1000ml and many other sizes. It's one of the most reliable hand antiseptics sold in hospitals.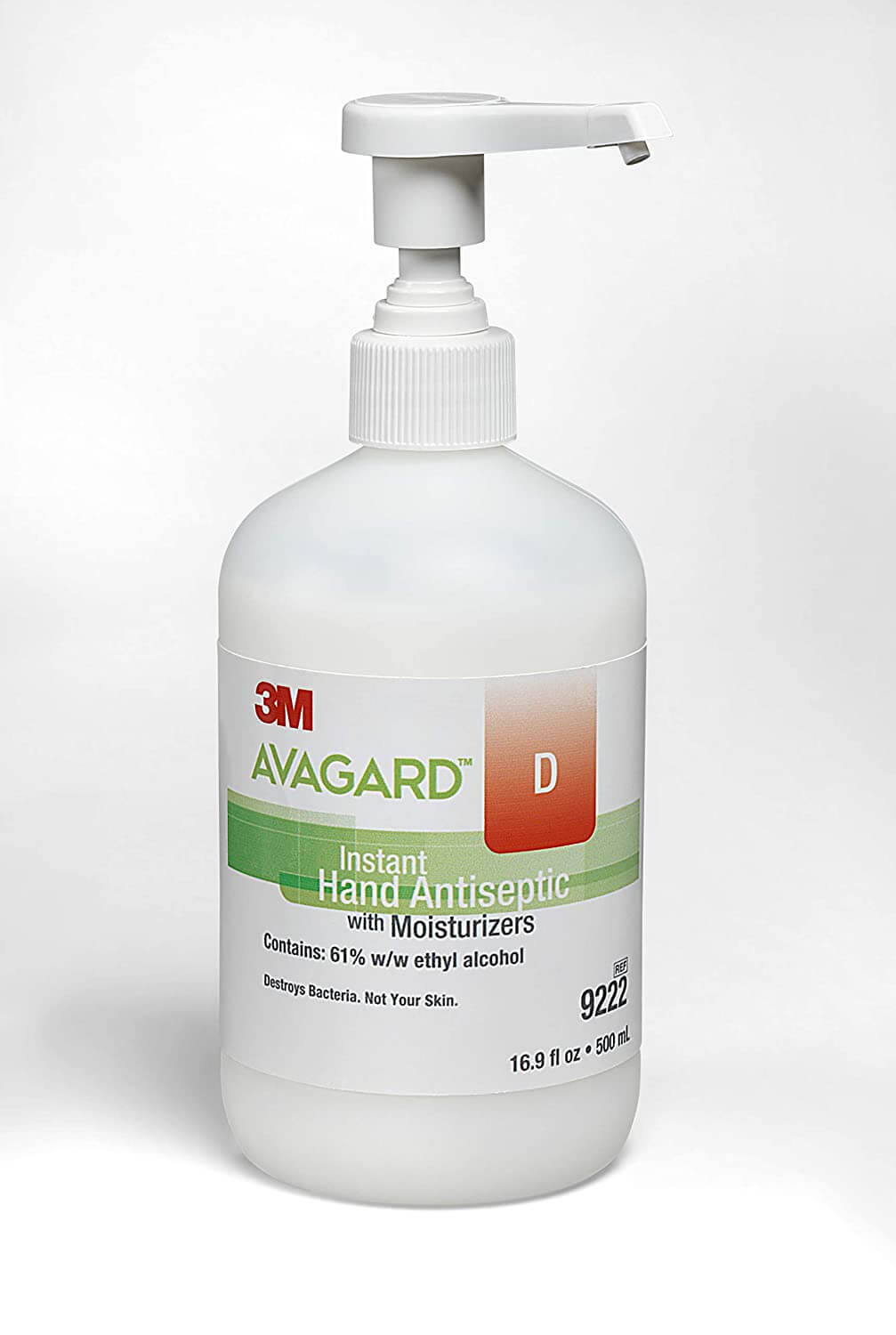 Price: $6.35 for 3 fl oz (88ml)
13. EiR Hand Sanitizing Spray
Eir NYC's Pure Eir hand sanitizer has 65.7% alcohol and essential oils such as calendula and olive oil. It also contains witch hazel which helps kill bacteria on the hands. The solution has a fragrance scent and soothing feeling on the hands.
While it's a little pricey, it does contain powerful ingredients for moisturizing and rejuvenating the hand in a natural way.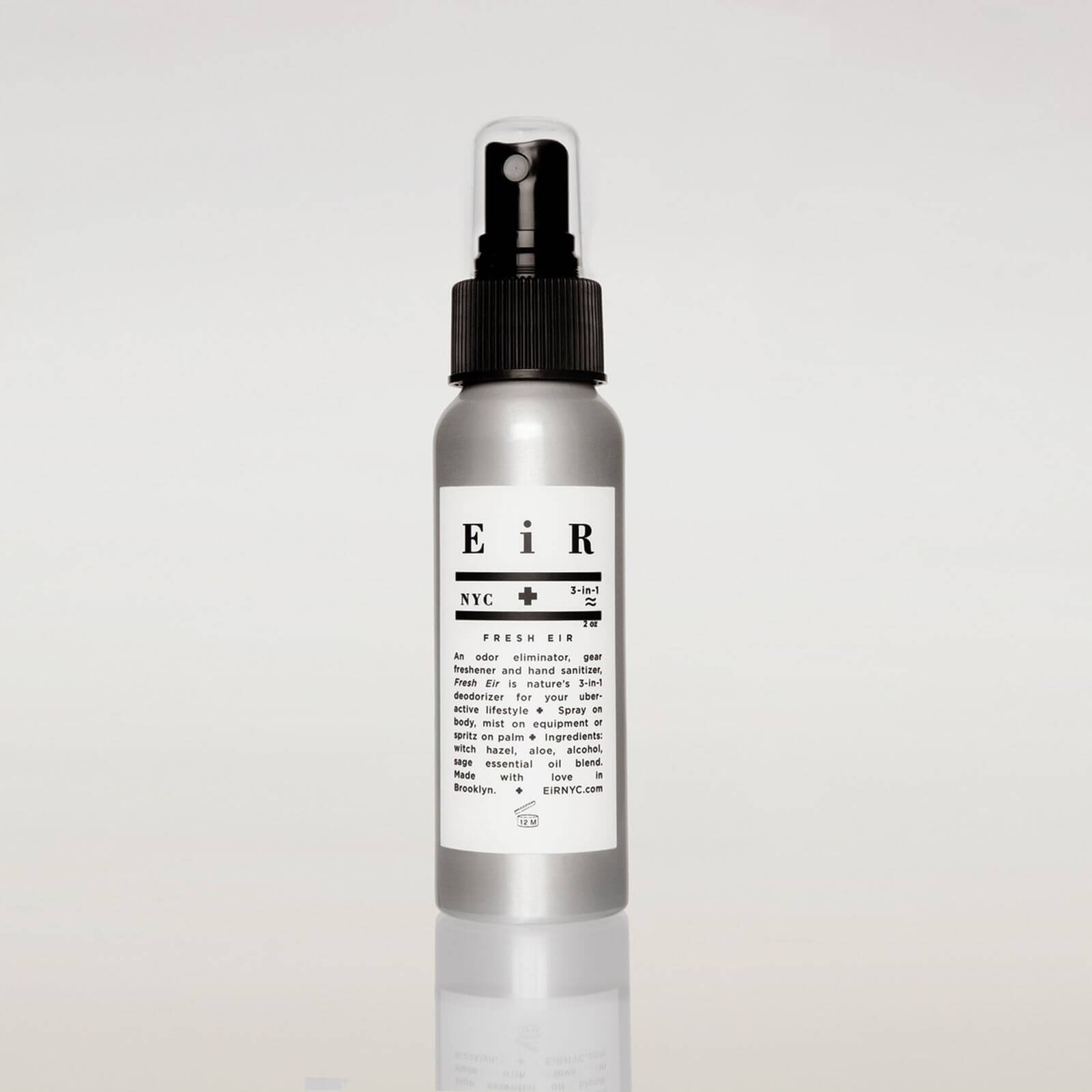 Price: $20 for 2 oz bottle
14. Megababe Squeaky Clean Hand Sanitizer
This is a pocket hand sanitizer having a 62% alcohol content and moisturizers. It has almonds and marula oils which brings an added smoothness to the hands while cleaning off the dirt.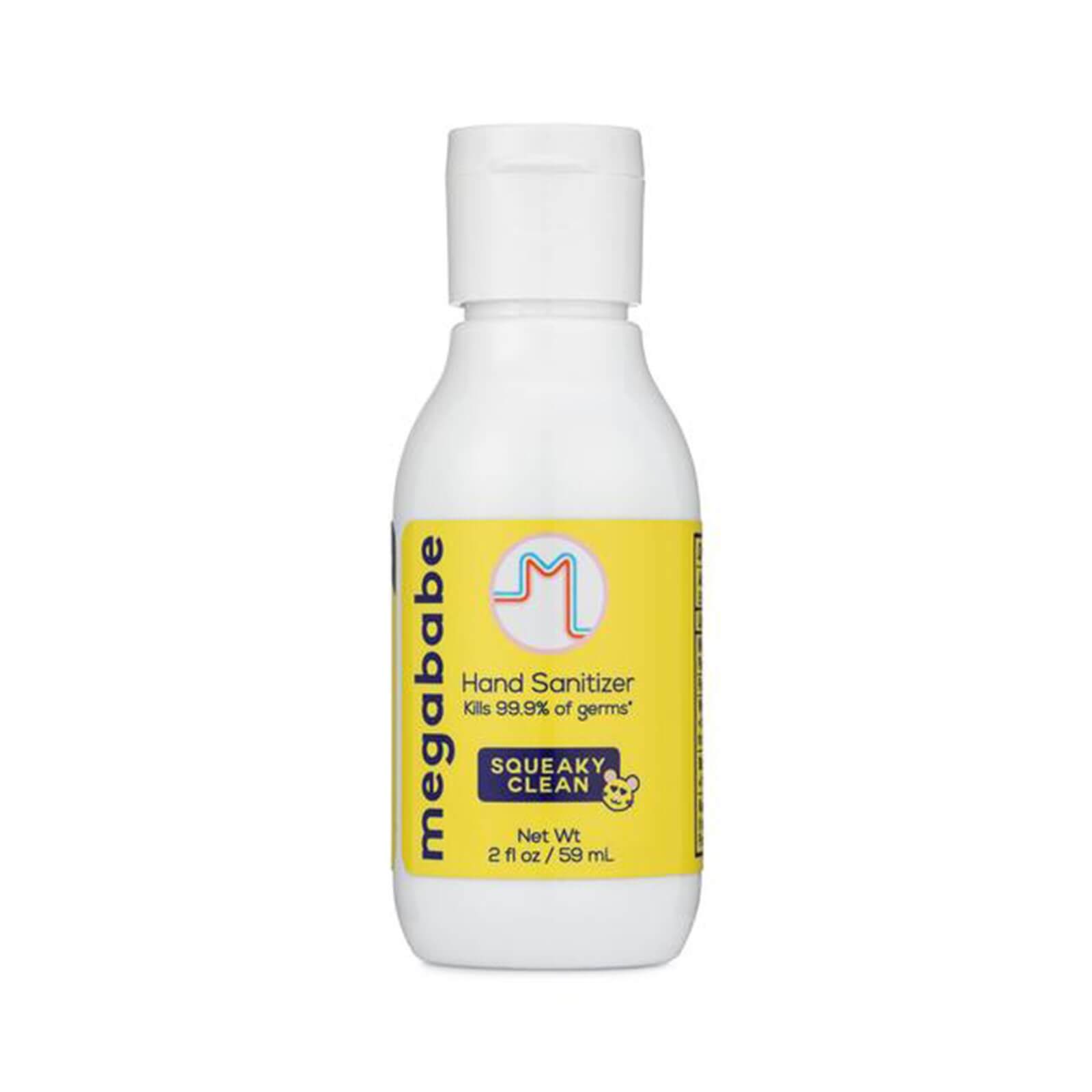 Price: $6 for 2 fl oz (59ml)
15. Dr. Bronner's Lavender Hand Sanitizer
Dr. Bronner's Hand Sanitizer is one of the best in the market. It has Ethyl alcohol, organic lavender oil, glycerin and water. The mixture contains 62 percent alcohol.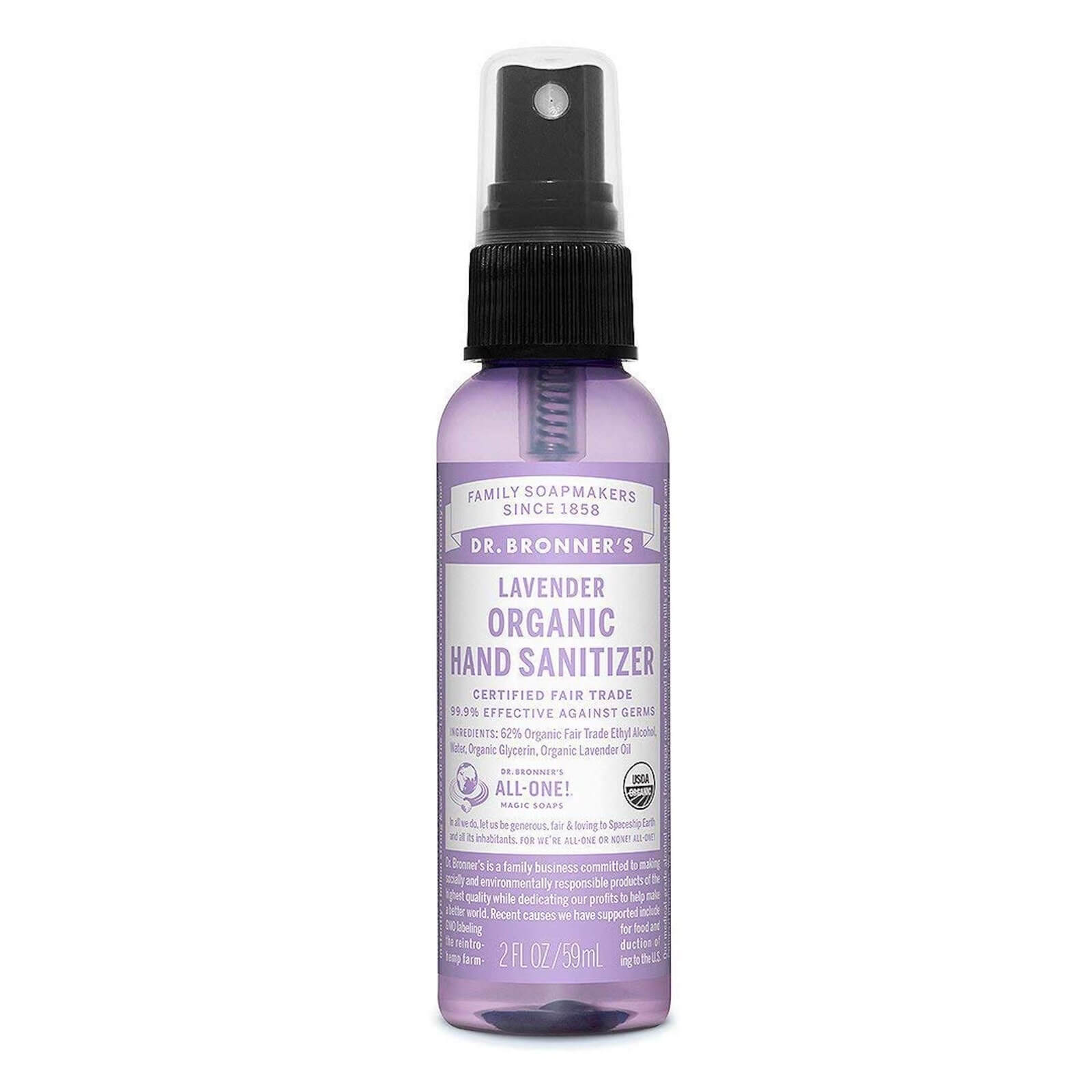 Price: $5 for 2 fl oz bottle
To Sum Up
There you go. We hope this list helped you find the best hand sanitizer brand in the market. Remember, it's always the wisest decision to buy a hand sanitizer based on its quality and price.